Blizzard Entertainment updated the Diablo – Legends of the Barbarian: Bul-Kathos pre-order page with 6-new images. This preview shows this graphic novel is tied to Diablo IV in a big way. For the first time in Diablo printed media, players will finally witness the moment in time when Lilith purges Sanctuary of the renegade angels and demons … long before the Sin War.
This graphic novel is definitely Rated-M showing blood, gore and explicit decapitations and tearing of limbs by sword. You can pre-order Diablo – Legends of the Barbarian: Bul-Kathos and expect it to ship on July 11, 2023.
You can read more about John Arcudi (author) and Geraldo Borges (artist) in my previous article (Feb 22).
To view images in full size, right-click the image and select "Open in New Tab."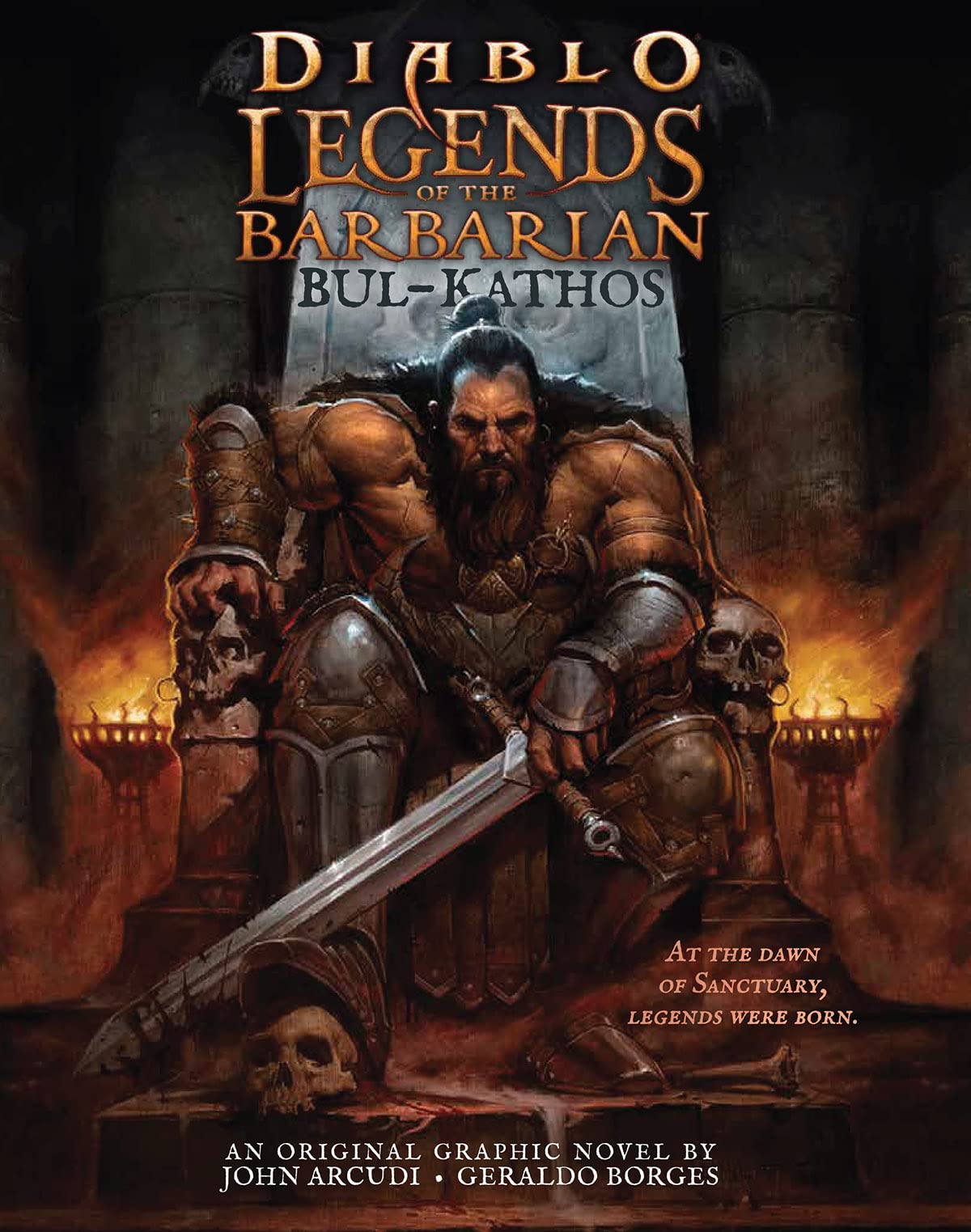 Diablo – Legends of the Barbarian: Bul-Kathos Preview
At the dawn of Sanctuary, legends were born. Don't miss this exclusive, original Diablo® graphic novel chronicling the rise of Bul-Kathos, progenitor of the barbarian class, and his ancient charge to defend Mount Arreat.
Long before Bul-Kathos became known as the father of barbarians, he was father to only two: his twin children Naarah and Hiram. Naarah followed her father's path and became a great fighter, but the ways of their tribe never came naturally to Hiram. After years on walkabout, Hiram returns to his family, having discovered a new way . . . and a new power he seeks to claim with his father's help.
From the Diablo® development team and storied author-artist duo John Arcudi and Geraldo Borges comes an unforgettable, stunningly illustrated tale. Legends of the Barbarian: Bul-Kathos is at once the myth of a mighty king whose name was forged in battle and the tragedy of a father who bears a heavy crown.
Publisher ‏ : ‎ Blizzard Entertainment
Release Date: July 11, 2023
Language ‏ : ‎ English
Hardcover ‏ : ‎ 80 pages
ISBN-10 ‏ : ‎ 1950366960
ISBN-13 ‏ : ‎ 978-1950366965
Item Weight ‏ : ‎ 1.74 pounds
Dimensions ‏ : ‎ 8 x 1 x 10 inches