Luis: Hello, BlizzCon. My name is Luis Barriga — game director for Diablo 4.
Tiffani: My name is Tiffani Wat — senior producer on Diablo 4.
John: My name is John Mueller — art director on Diablo 4. Wow. What's up? We are here.
Luis: We can finally say it.
John: I know, right?
Tiffani: We can finally talk about Diablo 4.
John: Yea, it's been a long time.
Luis: Can we just take a minute to just recognize how stacked this BlizzCon is? Overwatch 2, Shadowlands, Battlegrounds, Diablo 4. I am kinda jealous of you, guys. For sure.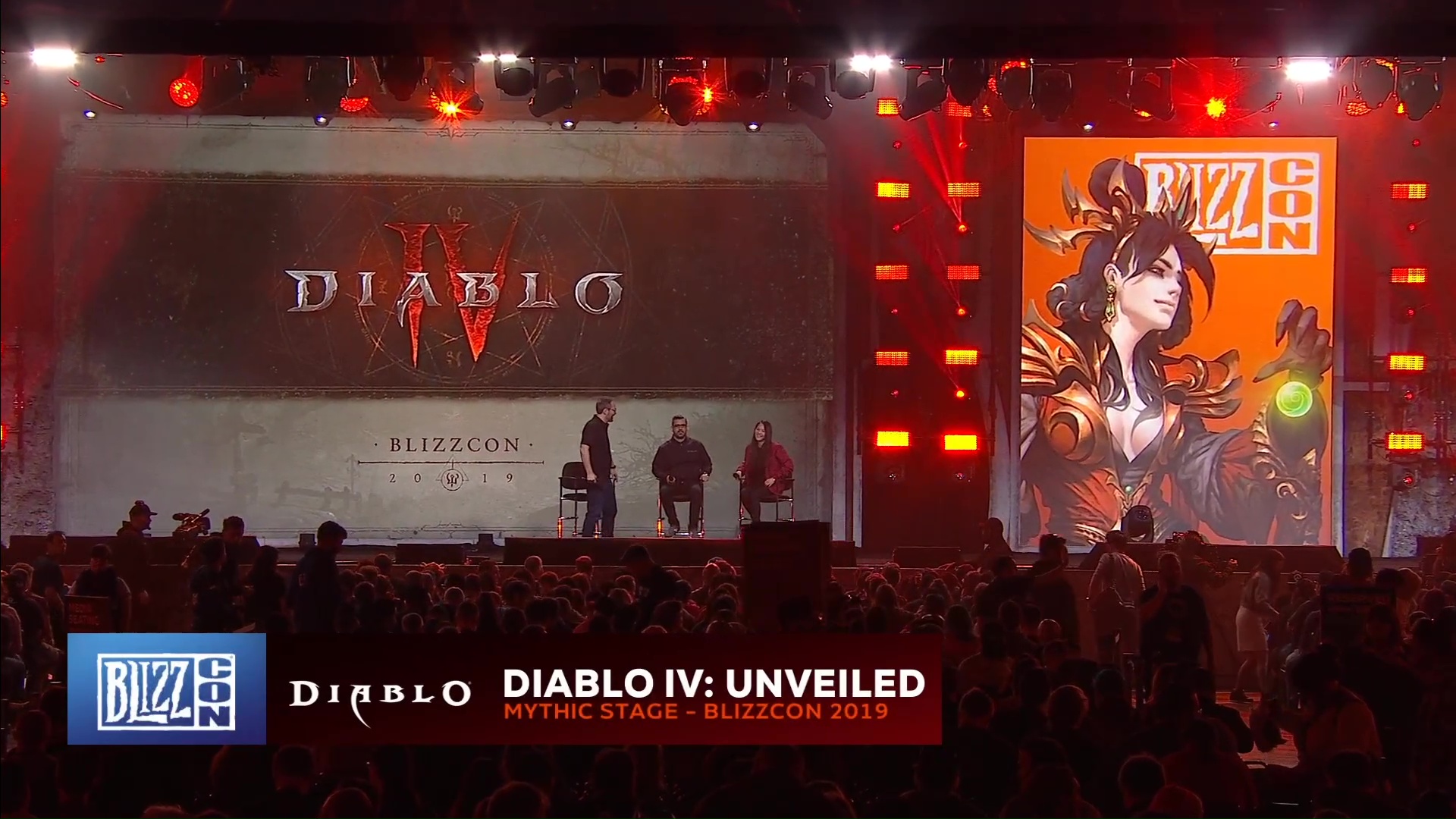 John: Yes. It is just amazing to be here with all of you to share this. I mean, this is I think for us on the Dev team we have been working on this for a while; and so finally to be able to be here with all of you is super meaningful for us. So… Luis, a lot of stuff is going down since Diablo III.
Luis: That's right.
John: … and before we get into it, we have a ton of stuff; but you are going to set the stage for us a little bit.
Luis: That's right. Let's set the stage a little bit. Alright. Diablo 4 takes place decades after the events of Reaper of Souls. The Malthael's plans were foiled. The angel of death exacted a terrible toll on humanity; and Sanctuary has suffered great devastation. Entire populations decimated. Cities ravaged. Heaven itself suffered great, great losses causing them to shatter their gates–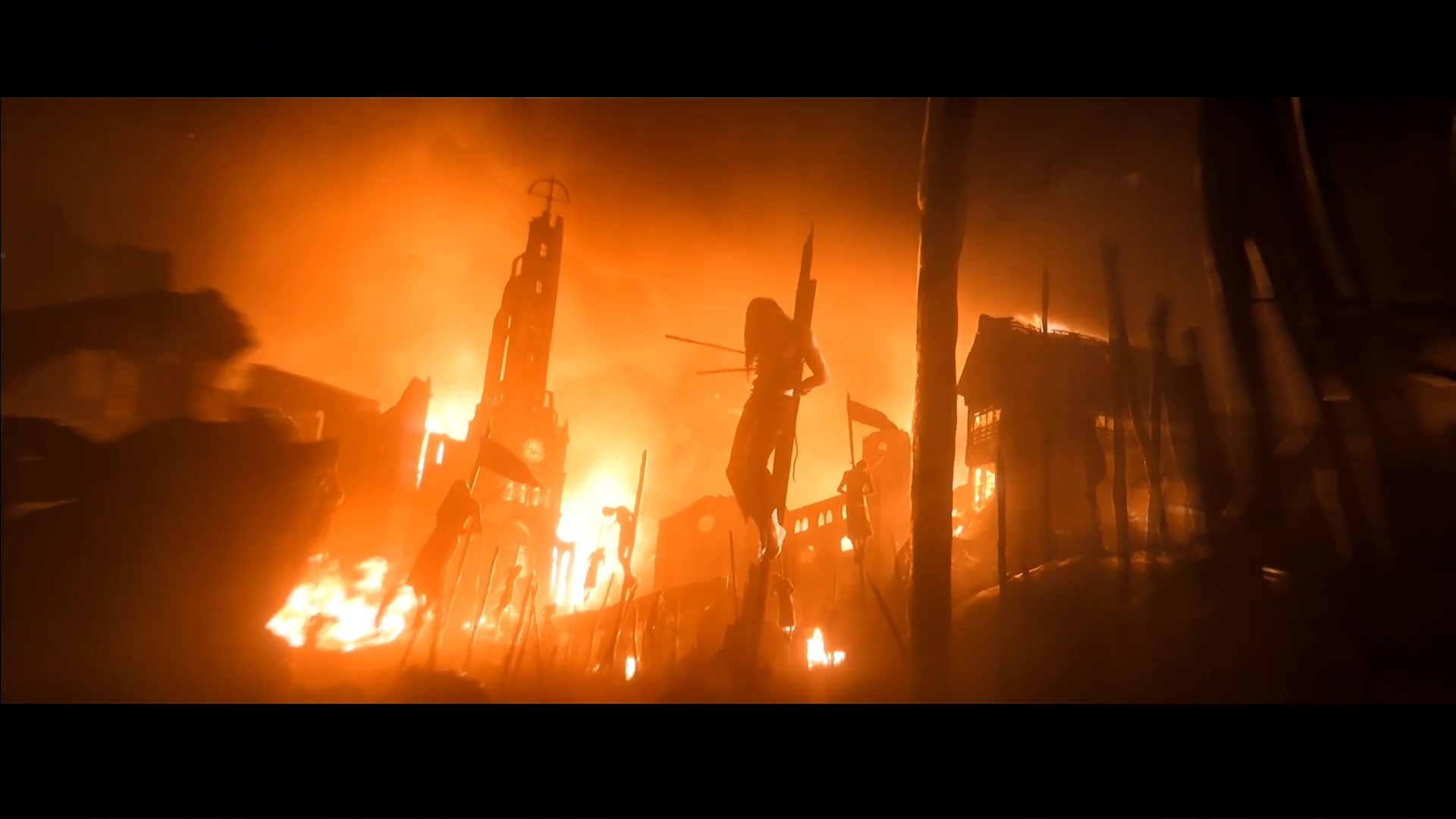 John: That's terrible.
Luis: –and you can imagine what that does to people. Religious schisms, famine, war… basically, humanity left to our own devices; and we know how well we do on our own.
John: Not so good.
Luis: Ok. So it is against this backdrop of despair that Lilith returns, and that is when those events in the cinematic you guys witnessed happens.
Luis: This is important, because in the mythos of Sanctuary, Lilith is the mother of Humanity. Lilith represents that demonic half that all have in our hearts. In that mythos, she and the angel Inarius, along with other rebel angels and rebel demons tired of this endless eternal conflict created a world that would be free of conflict, called Sanctuary; and along with that, they created the first mortals. That's the legend. That's what we heard. The scary part about that is, she knows our hearts. She knows what motivates us, and manipulate us.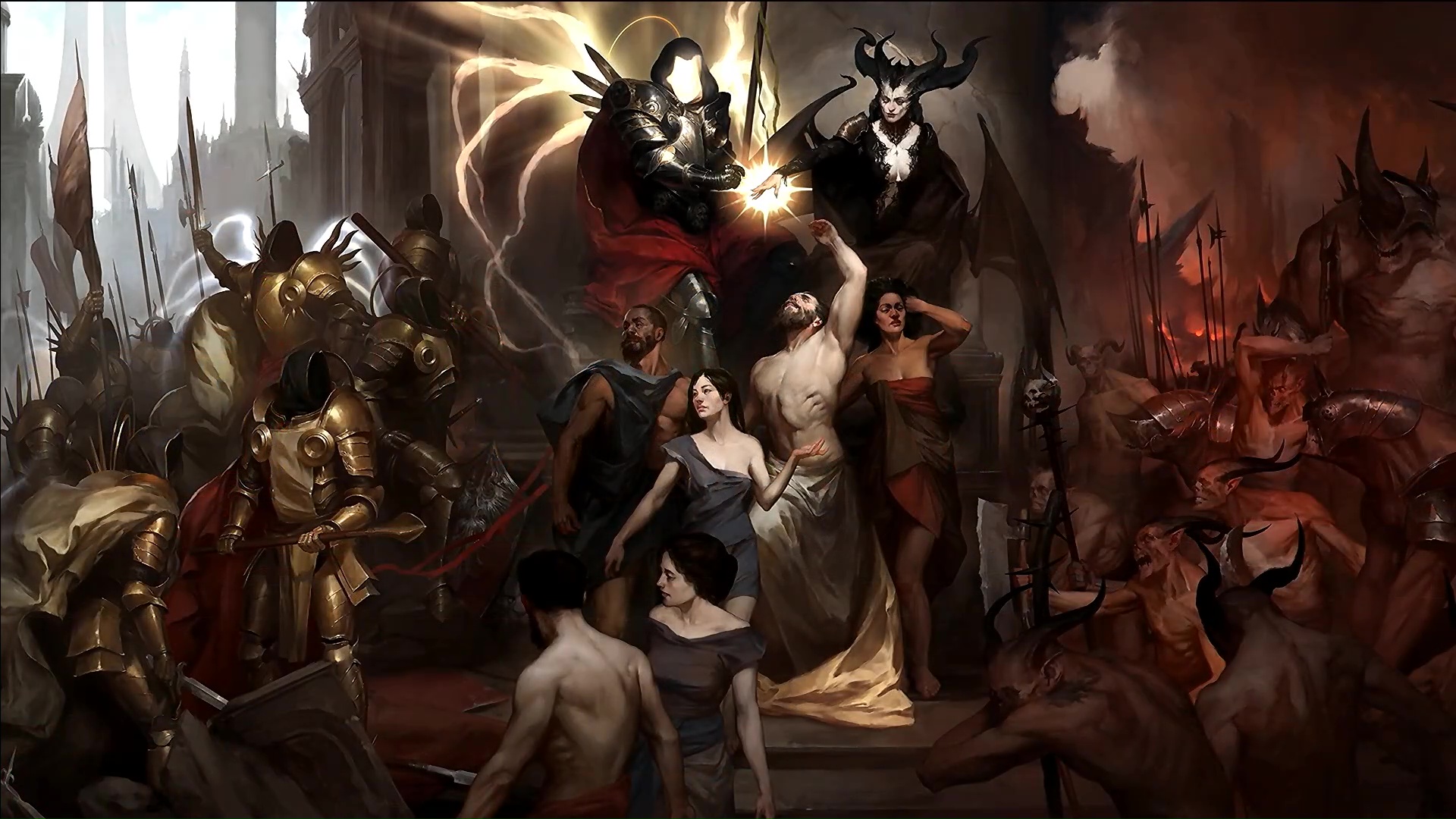 The other scary part of that is she is Mephisto's daughter. So she represents a link to an even greater threat: the Greater Evils. So even though she has been summoned for reasons we are not ready to divulge quite yet, we know it can't be good; and with Heaven having closed out their gates, there is no one to answer our prayers.
Even the Horadrim are but mad old men talking to themselves, talking to graves, clutching their bottles as hard as they want to clutch their swords.
John: Yea, we can identify with that I think.
Luis: Amen. Alright. That is the stage upon which Diablo IV is set, but let's talk a little bit more about Diablo IV. Help us out, Tiffani.
NEXT: What is Diablo IV?