The internet is abuzz with a Diablo IV Announcement Conspiracy. Blizzard Entertainment shipped the BlizzCon 2016 goodie bag a few days ago by delivery mail to various stream influencers. One item in particular has opened a can of worms triggering a conspiracy theory that Blizzard Entertainment is hinting a Diablo IV announcement is to happen at BlizzCon.
YouTube influencer Rhykker published a video explaining the conspiracy. Thanks to Handclaw for the news tip.
Diablo IV Announcement Conspiracy
The goodie bag includes a d20 dice set, but it is a very awkward one with a printing error. Or is it really a printing error?
1. When a normal dice lands, each of the sides always have the same number: 1/1/1 or 2/2/2, etc. However, the dice in the Goodie Bag says 1/1/4 instead of 1/1/1.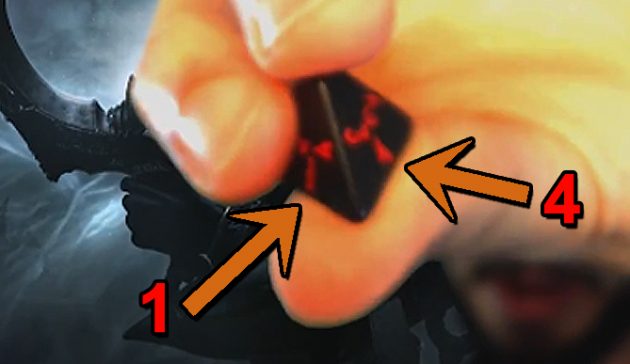 2. Rhykker states that 1/1/4 could stand for 11/4 (aka November 4) which is the date BlizzCon 2016 starts.
3. The sack where the dice come in, has a D on a decorated cross with 4-limbs (aka D4, Diablo IV).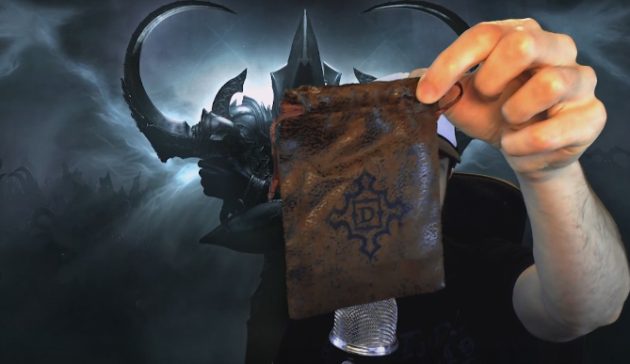 Are the clues nonsense? Are they hints planted by Blizzard to tease the heck (no pun intended) of us?