Blizzard Entertainment hasn't made new announcements about the Diablo Immortal game. Not even 4 months after NetEase revealed their co-development tasks were completed.
We know Blizzard won't be at GamesCom 2019, so there won't be a Diablo Immortal panel there, nor gaming stations to play the demo. That leaves us little wiggle room to speculate where Blizzard might announce new details about the game, leaving us with BlizzCon as the most adequate platform. E3 already over (June 11-13) didn't have Blizzard's presence. SDCC started today, and nothing Diablo-ish appears in the schedule.
However, beta testing could happen in 2019, before BlizzCon… in theory. Don't hold your breath though.
You can sign up for beta testing right now. It's been up in the official website since November 2, 2018.
Without info on the game, and its requirements, it is hard to figure out the hardware specs and Android version Blizzard plans to support. What we do know is that Diablo Immortal Beta will be available to Android users. iOS won't be available for beta, but there are plans to launch Diablo Immortal for iOS devices at some point in the future, or as the website coins it: "Soon". Whether that means a simultaneous Android/iOS release, or a Android-only release, with a iOS version at a later time– that remains to be seen.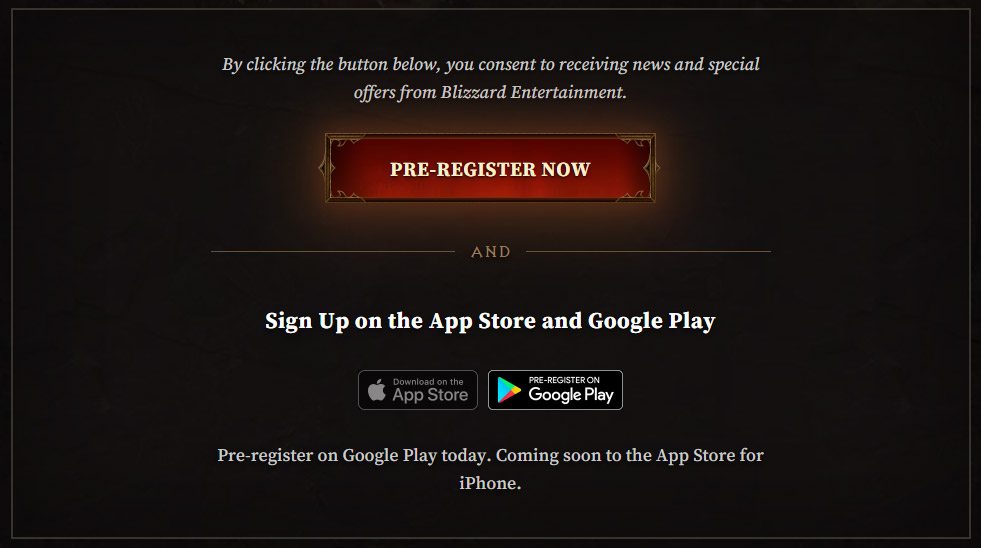 So when preparing for a game like Diablo Immortal when you do not own a phone or tablet, but for motives other than the game you plan to purchase one — you have to go the safe route. The latest Android OS: 9.0 Pie. Just in case, because we don't know how far down the rabbit hole Blizzard plans to support (i.e. Android 8, Android 7, etc.)
For example, I have a device with Android 5. It won't even load the Diablo Immortal beta sign-up app in Google Play. I also have an NVIDIA SHIELD Tablet running Android 8.1 Oreo. It won't load the Diablo Immortal beta sign-up app in Google Play either.
If you don't have an Android phone or a tablet, I will mention here some of the top alternatives available in the market right now running Android 9.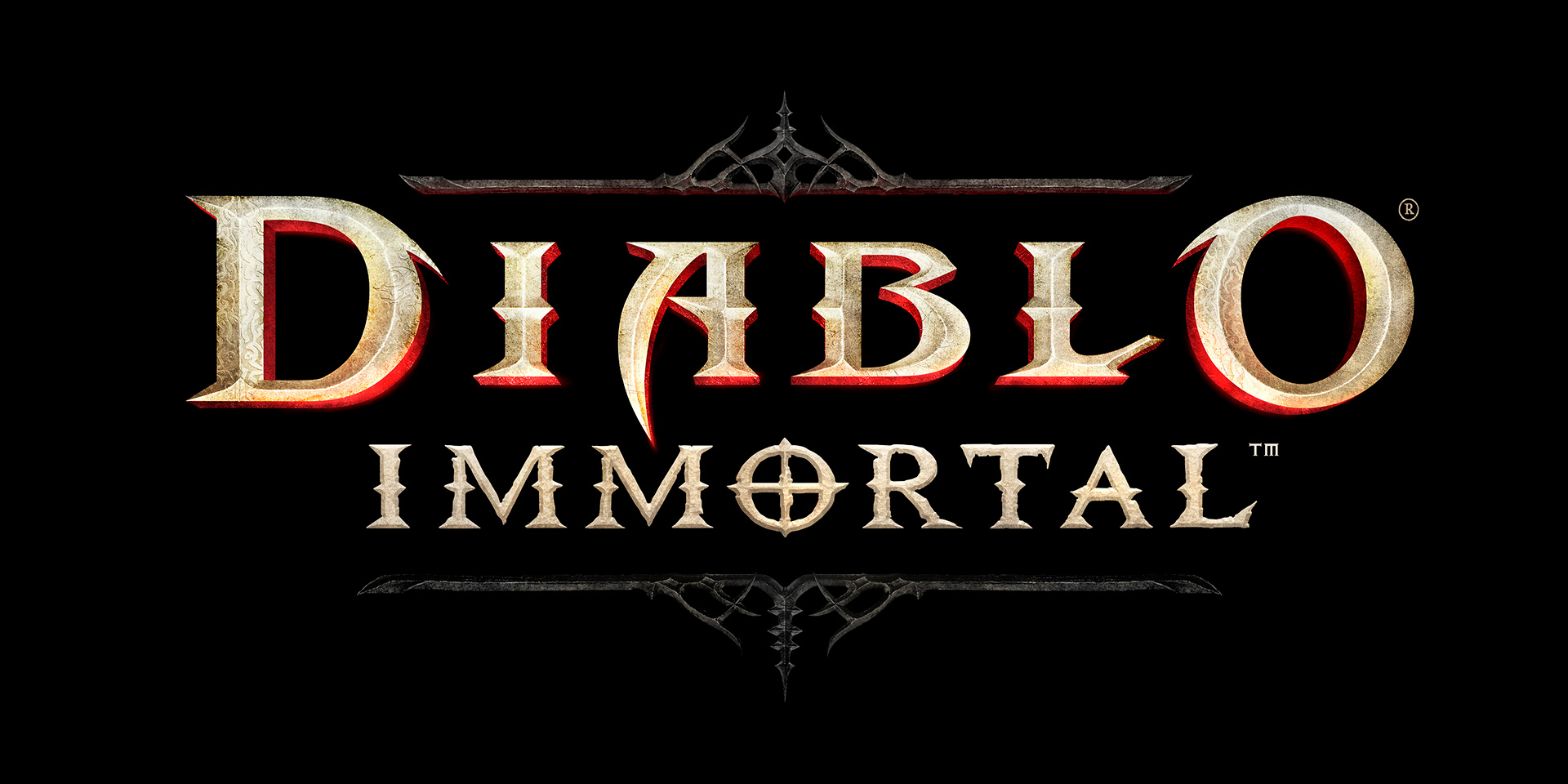 PHONES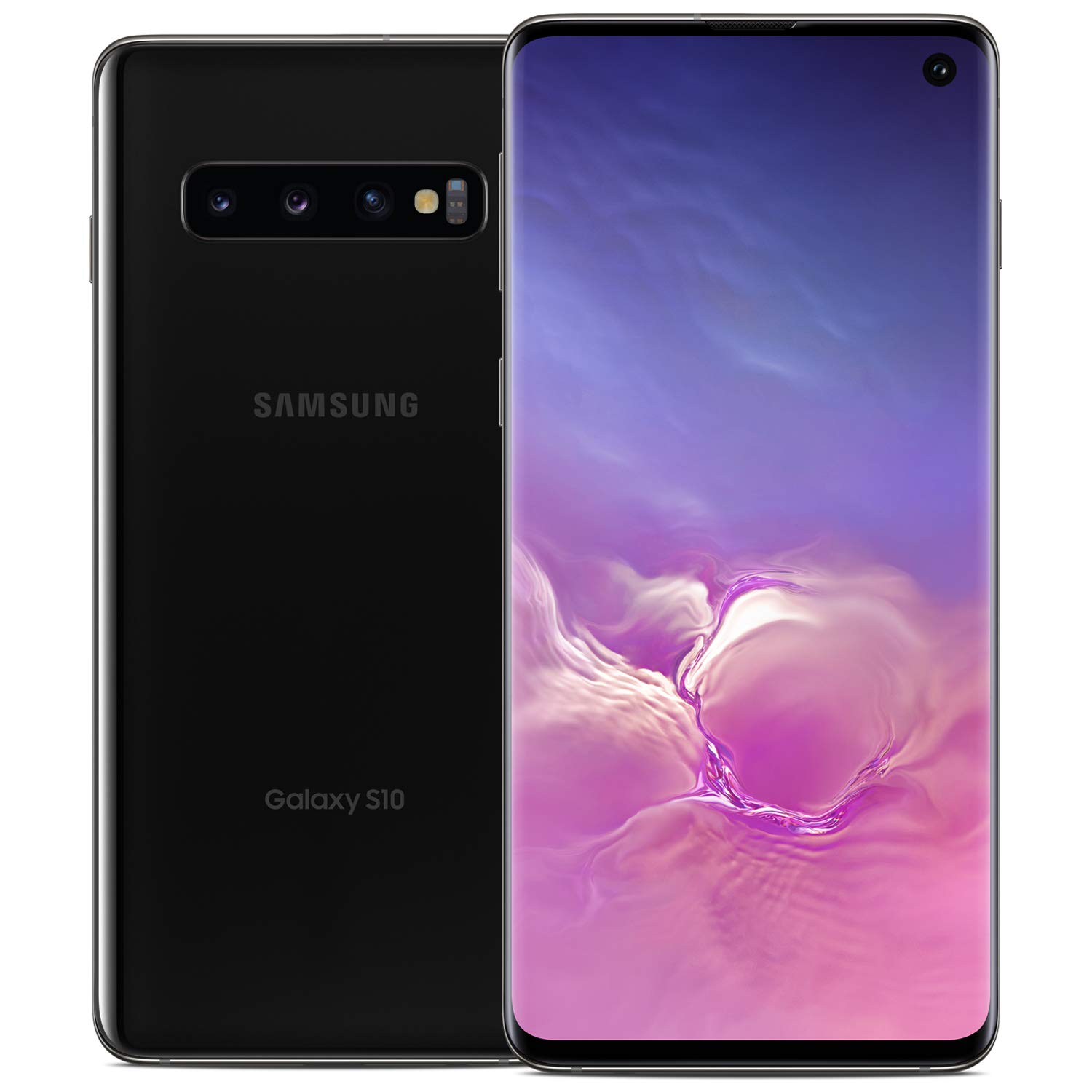 On the Android front, the latest alternative is the Samsung Galaxy S10 — released on March 8, 2019. The phone sports the latest Qualcomm Snapdragon 855 chip, and a 1440p AMOLED display with different screen sizes (depending the S10 model). They run on Android 9.0 Pie — which is the latest OS as of July 2019.
The Samsung Galaxy S10 comes in three 8GB RAM models**:
1. The Samsung Galaxy S10 (base model) has a 6.1" Infinity Display; Quad HD+ Dynamic AMOLED; and it comes in 128GB or 512GB versions.
2. The Samsung Galaxy S10e is a slim version that downgrades to a 5.8″ Infinity Display with 1080p AMOLED. Probably not the best version for gaming. It comes in two versions: 6GB RAM/128GB Storage; or 8GB RAM/256GB Storage.
3. The Samsung Galaxy S10+ has a 6.4″ Infinity Display and comes in several storage versions: 128GB, 512GB, and whooping 1TB (12GB RAM).
The base S10 model has a 3,400 mAh battery, while the S10+ model has a 4,100mAh battery.
**NOTE: When purchasing unlocked phones, it is best to ask the seller directly, and consult with the carrier whether they support them.
Going lower than an S10, the Samsung Galaxy S9 was originally released on March 16, 2018 in most countries. These run on Android 8 (Oreo), which is the same as my NVIDIA SHIELD Tablet. Since my tablet doesn't load the Diablo Immortal beta sign-up app, I prefer not to recommend Android 8 (Oreo) devices unless Blizzard makes a move to announce support for Android versions below 9.0 Pie.
The Qualcomm Snapdragon 855 chip competes with Apple's A12 chip — which makes it pretty powerful for mobile games.
Outside of Samsung, there are other brands that have the Qualcomm Snapdragon 855 chip: The OnePlus 7, the LG G8 ThinQ, the LG V50, Lenovo Z6, the ASUS Zenfone 6Z, Vivo Apex 2019, the Vivo IQ00, and the SONY Xperia 1 — to name a few.
UPDATE: The ASUS ROG Phone 2 is slated to ship on July 23 (a few days from now). It sports 6GB RAM, and a 120Hz display. Rumors say it might have the overclocked Snapdragon 855+ chip. If that's true, it's a game-changer for gamers.
TABLETS
As revealed by Kris Zierhut at BlizzCon 2018, Diablo Immortal can be played in Android/iPad Tablets. That feels more appealing than going out of a limb to buy a smartphone, if you don't have one. Cheaper, too.
With Diablo Immortal beta coming to Android Tablets (at a yet-to-be-known date), there are some good options out there. As mentioned earlier, my NVIDIA SHIELD Tablet runs Android 8.1 (OREO), and I can't access the Diablo Immortal beta sign-up page via Google Play. For that matter, I won't recommend any Tablet running below Android 9 (PIE) until Blizzard makes an official announcement supporting older Android versions.
That means, I can't recommend the Samsung Galaxy Tab S4 — which at the moment runs on Android 8.0 (OREO). These come with the Qualcomm Snapdragon 845 chip (which is less powerful than the 855 from the latest phones, thus less powerful than the iPad's A12 chip).
However, there are strong rumors going around that Samsung will skip the Galaxy Tab S5 moniker altogether (leaving the weaker Tab 5e/Snapdragon 845 behind) to jump ahead into the Samsung Galaxy Tab 6 — which is rumored to sport the Qualcomm Snapdragon 855 chip, and obviously run on Android 9.0 (PIE). In addition, the rumor is the Tab S6 might launch in August 7. That's around the corner, folks. Less than a month from now.
So unless Blizzard announces support for Android 8 and lower, I suggest waiting until the Samsung Galaxy Tab S6 is announced; or if you don't mind not participating in the Diablo Immortal beta, going for an Apple iPad Pro 11″ 256GB WiFi; Apple iPad Pro (12.9″, Wi-Fi, 64GB); or Apple iPad Pro (12.9-inch, Wi-Fi + Cellular, 512GB). There are many flavors out there offering WiFi only, WiFi + Cellular, or WiFi + LTE. Keep that in mind before making a purchase, depending on your needs or personal choice.
At the moment, other than one of the latest iPads, I wouldn't go buying a new Tablet that at the moment runs on Android 8.0 (Oreo).