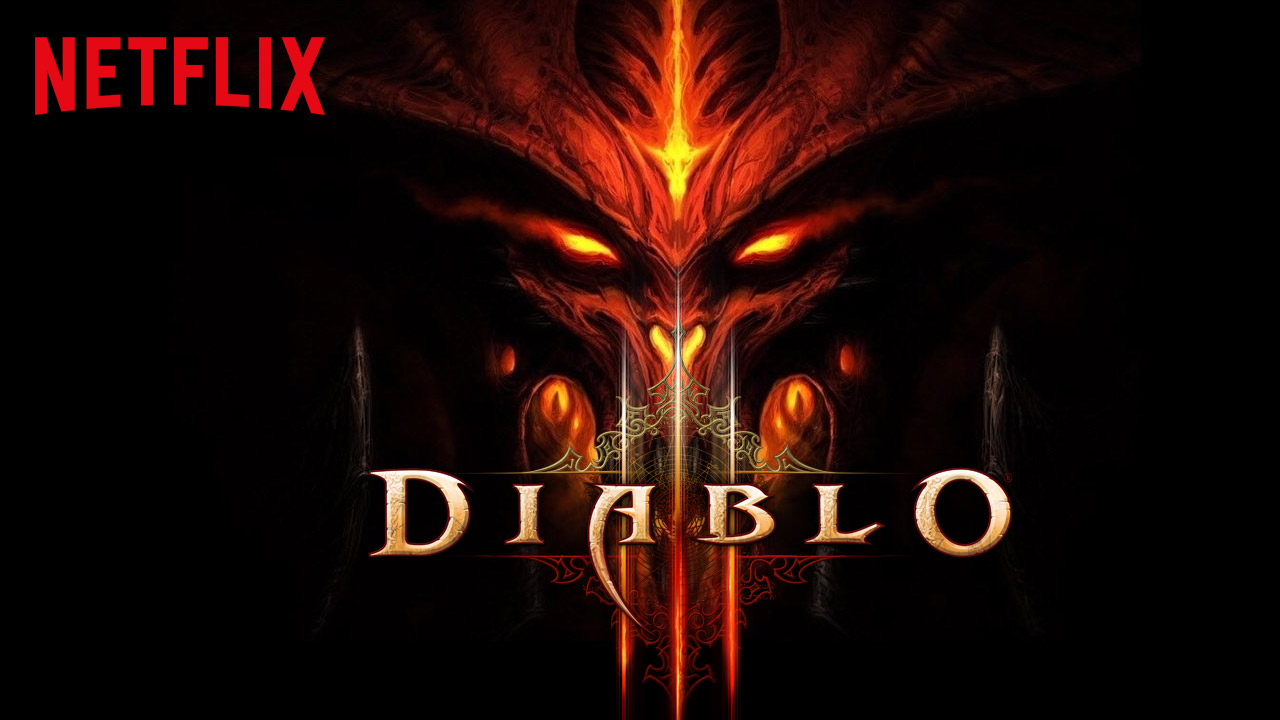 The Revenge of the Fans website has started a rumor based on a news submission to their desk that a Netflix Diablo Adaptation by writer Andrew Cosby (co-founder of BOOM! Studios) is in the works. He has written Hellboy (currenlty in post-production, 2019), Eureka (TV series, 2006), and Haunted (TV series, 2002). The website points out to hold the rumor with a grain of salt.
**This article has been updated on Sept 4 and Sept 15. Check the bottom of this page with a Tweet from Andrew Cosby**
Nevertheless, I am more open-minded with this type of rumors. I have been monitoring this topic since 2016 after the launch of Activision Blizzard Studios. That is serious business. They brought former The Walt Disney Company executive Nick van Dyk as co-head of the team, alongside Stacey Sher (producer of Pulp Fiction, and currently executive producer of AMC's Into the Badlands).
They have already launched Activision's Skylanders Academy (TV Series) in Netflix. Two seasons so far, and a Call of Duty film series is slated between 2018-2019.
So it is not a matter of "if" we will ever see a Diablo, Warcraft, StarCraft, Overwatch, or Hearthstone TV series, or film series via Netflix by Activision Blizzard Studios. It is a matter of "when."
Some of the reports I have posted in the past (that I could find):
On October 29, 2017, Stacey Sher said to BBCNewsBeat:
"Stacey Sher, from Activision Blizzard, believes film and television can "breathe life" into your favourite video gaming characters.
Based on the popular gaming franchise, the show has been made for Netflix.
Speaking to Newsbeat, she says they're considering doing something similar with other games they publish like StarCraft and Overwatch.
With BlizzCon 2018 just around the corner (November 2-3), oh man, I wonder if we will get to hear anything about this rumor. It is kinda odd that Mephisto landed in Heroes of the Storm, shortly after Titan Comics announced the launch of a new Diablo comics mini-series.
To recap the wave of Diablo-stuff heading our way as revealed during the past few weeks:
Just 3 weeks ago, community manager Nevalistis teased the ### out of everyone with "The Future of Diablo," and her "Multiple projects in the works" comment.
I don't know. My spider-senses are tingling overdrive. There's a peculiar vibe in the air, fellow Nephalem.
UPDATE (September 4): I reached out to Andrew Cosby to get a reaction from him, whether to confirm, deny, or muse over the rumor that is going around the internet about his alleged Diablo Netflix project. Andrew candidly responded to my inquiry via Twitter. To my surprise, he didn't confirm or deny. Instead, he teased me and left me scratching my forehead.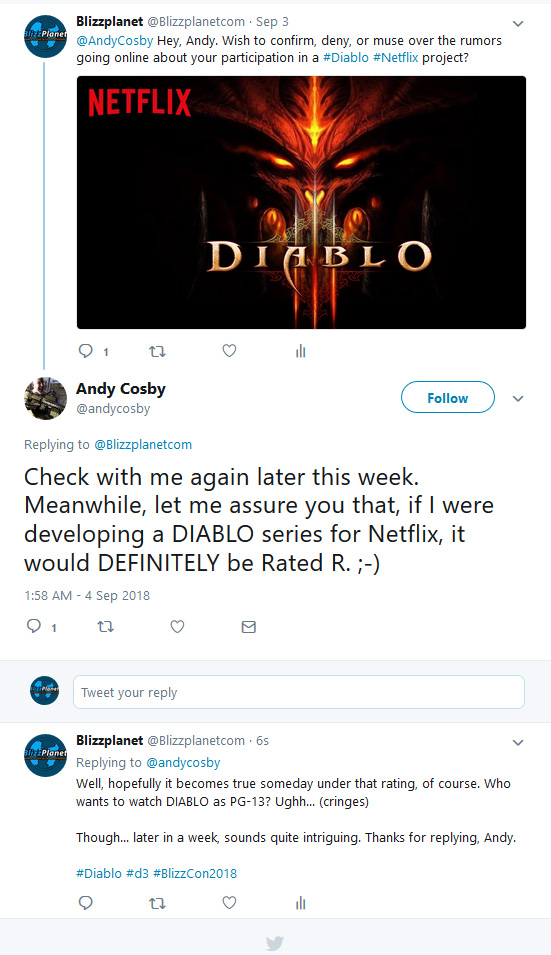 UPDATE (September 15): After waiting nearly two weeks for an update, I reached out again. Andrew responded the following: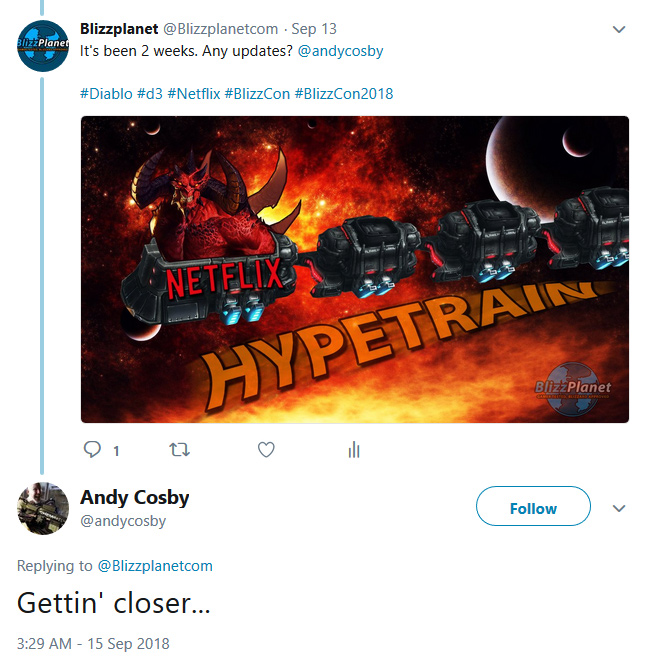 At the moment of this update, NETFLIX has not yet responded to my inquiry. Follow us on Twitter @Blizzplanetcom for any updates.