When Blizzard announces a World of Warcraft, StarCraft, or Diablo game or expansion, sooner or later we will see listings of new novels or books at least 8-12 months before the game/expansion ships.
Now we know that Diablo Immortal is heading to Beta Testing in the middle of 2020 (which can be interpreted to be in June at the earliest).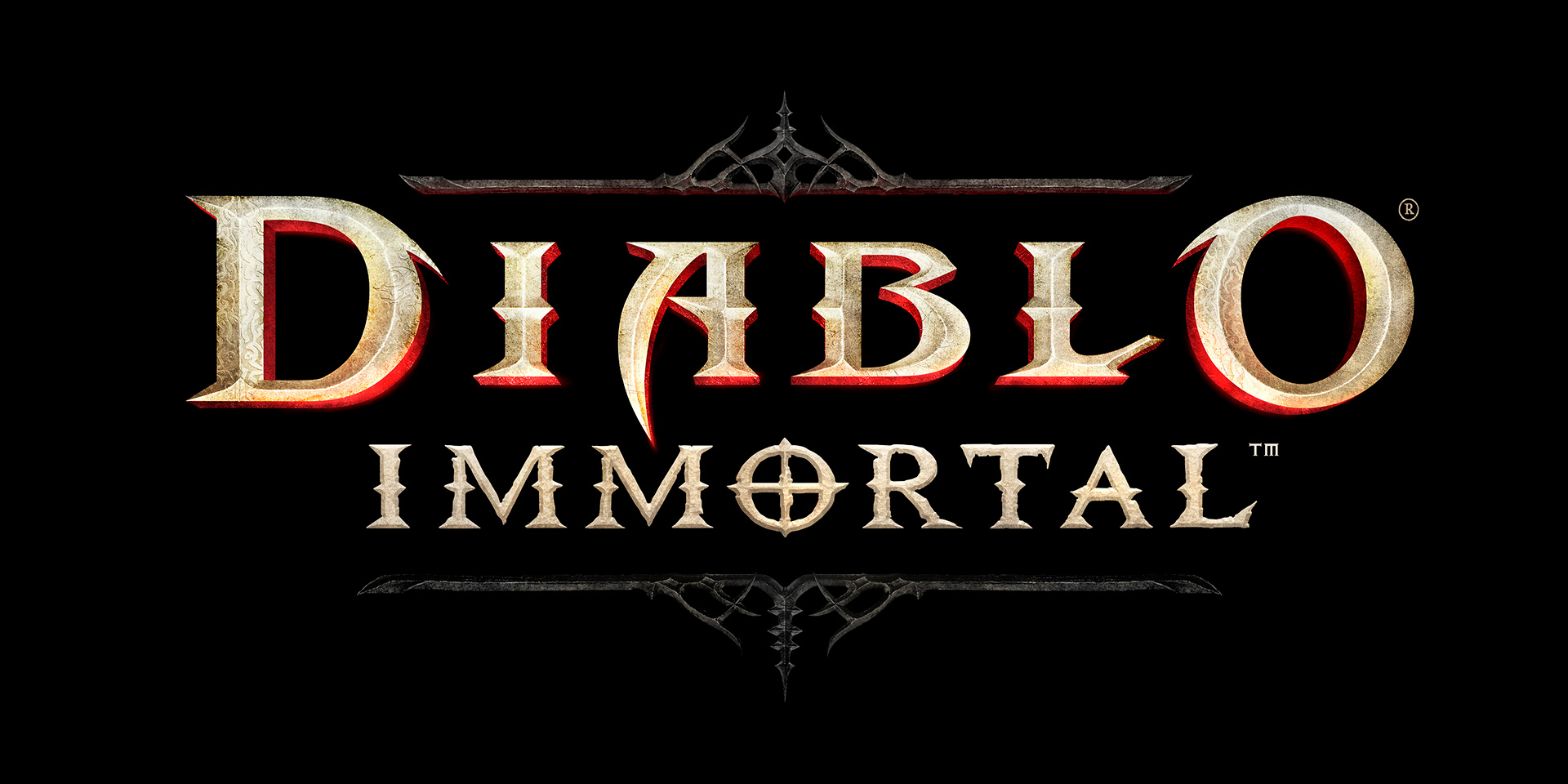 There is a specific wording used by one of the Activision Blizzard Dennis Durkin that made me scratch my forehead in thought.
Durkin: "Diablo Immortal is planned to enter a regional testing towards the middle of the year; but we don't have any material revenue from that title in our guidance."
It is a bit worrying that Durkin said this, because a game entering beta testing approximately between June-August should technically be shipping within 4 months after beta testing.
Let's say Diablo Immortal started on June. If we followed the 4-month beta testing duration pattern, Diablo Immortal would ship around October.
The quote here by Durkin says they don't expect material revenue from Diablo Immortal in 2020 — if you read between lines. October, November, and December are part of the Q4 2020 — but he is not expecting revenue in their "guidance."
Not sure what Durkin means here. Is Diablo Immortal supposed to go Live in Q1/Q2 2021? What? That makes no sense. For that to happen, Diablo Immortal beta would have to last 5-6 months — from June to November/December — and leave 1-2 months of hiatus until launch in early 2021. No release date has been given. I'm guesstimating.
Another thing to be worried from what Durkin said shortly after that previous quote:
Durkin: Going forward, we will maintain our operating discipline and focus as we execute against a great content line-up this year, and a pipeline that includes Overwatch 2, Diablo IV, Diablo Immortal and multiple unannounced initiatives — including several mobile titles.
Wait a minute… "great content line-up THIS year" and then mentions the pipeline (which can be interpreted as: games slated for 2021-2022+.
… And Diablo Immortal is mentioned within the pipeline roster. Did Durkin actually confirm that Diablo Immortal is going Live in 2021, or did he slip up that a Diablo Immortal expansion is part of the future-games pipeline?
I don't know the answer; but regardless of what he meant by these two quotes, I am very worried in the sense that there is absolutely no new Diablo novels in the horizon.
Diablo Immortal takes place 5 years after Tyrael (seemingly) destroyed the Worldstone in Diablo II: Lord of Destruction.
Turns out the Worldstone isn't completely gone, as the main goal of Diablo Immortal is to search for shards of the Worldstone scattered throughout Sanctuary — read the BlizzCon 2018 Diablo Immortal panel transcripts.
So with such a huge new Diablo lore preceeding 5 years before Diablo Immortal, as a lore fan you would completely expect that Blizzard Publishing would announce a prequel novel or novel tie-in.
Whatever the Diablo Immortal prequel novel says should somewhat match with what happened in Diablo: The Order which takes place 13 years before Diablo III — which translates into… 7 years after the destruction of the Worldstone. So you see, Diablo: The Order happens 2 years after Diablo Immortal. It doesn't necessarily needs to match, but for the sake of continuity, a Diablo Immortal prequel should have elements that later lead up to Diablo: The Order — through breadcrumbs.
For World of Warcraft: Shadowlands which is likely shipping somewhere between August (at the very least) up to November (at the very very late) — the prequel novel was just listed in Amazon — World of Warcraft: Shadows Rising.
In this case, the prequel novel was listed 5 months before shipping (if Shadowlands ships in August) up to 9 months (if Shadowlands ships in November).
So yea. With Diablo Immortal going into beta testing around June — we should expect it to ship at least 4 months (minimum) after beta. So I have to ask: Where is the Diablo Immortal prequel novel? Why hasn't its pre-order page been listed yet? Will there even be a prequel novel at all?
If not… why the Hell not? (pun intended)
I really don't know what is going on at the Blizzard Publishing department anymore. There has been no Blizzard Publishing panels in New York Comic Con or San Diego Comic Con for several years now.
The new team at the Blizzard Publishing and Creative Team department have a lot on their plate since Chris Metzen, Micky Neilson, and James Waugh departed Blizzard Entertainment. Big shoes to fill — which adds up to the full year of absolute no updates about Diablo Immortal. Not everyone was cool with its BlizzCon 2018 announcement, I get it… but some fans might still want to play the game for the story. Especially, now that we know that NetEase is ok with playing Diablo Immortal on PC via Android Emulator.
The lack of updates is never a good thing. The ostrich saying comes to mind, hiding the head underground in the sand. Controversy isn't helped by going silent a full year. Transparency does. The community is watchful.
These next four months are critical. Follow @blizzplanetcom for updates — as soon as any news about the novel prequel appear, I will tweet about it.
---
JUNE 6: It is now June 6. Almost 4 months since this article was originally published. In that lapse of time, the most recent Activision Blizzard financial report revealed that Diablo Immortal Beta is on track to start mid-2020.
Technically, June is the middle of the year, and also the month that marks the 20th Anniversary of Diablo II.
But mid-2020 can be interpreted in other ways as Summer (such as any day within May-August).
The fact remains the same regardless of how we choose to see it. There is no Diablo Immortal novel tie-in listed for pre-orders yet. That is still worrysome.
Let's say Diablo Immortal Beta started toward late June. Now, let's say Diablo Immortal Beta lasted 6 months and that the release date was somewhere in the early 2021.
That doesn't leave much room for a typical novel pre-order going live 8 months before a game release.
I can't simply see a game based 5 years after Diablo II: Lord of Destruction not having a proper novel tie-in.
For Diablo III we got Diablo: The Order and for Reaper of Souls we got Diablo III: Storm of Light by Nate Kenyon as novel tie-ins — introducing the story that led to the game's story arc.
Where is the Diablo Immortal tie-in? Will there be one? Is the current people involved in Story Development planning a different approach to what we have grown used to in the past 10+ years?
I am still hoping for a Diablo Immortal novel tie-in. A story that tells us the last minutes of Tyrael as he hurl El'druin toward the Worldstone. Maybe even a glimpse into what Baal was doing minutes or hours before Tyrael got there.
Maybe what happened as Mount Arreat exploded. How some creatures or people got ahold of shards of the Worldstone. A backstory of what led to the Diablo Immortal story.
But for that to happen, Blizzard Publishing really needs to have that novel listed for pre-orders. That is a milestone that let's us know the game is coming. The story is coming.
No novel tie-in this far in with Beta around the corner signals something is wrong internally. Unprecedented.