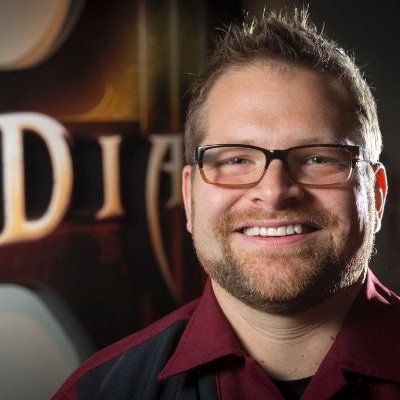 After 5 years, Josh Mosqueira announced in Twitter he is leaving Blizzard Entertainment. His role as game director led to a successful launch of Diablo III: Reaper of Souls introducing many key features that brought back players to Sanctuary, as well as the Diablo III Ultimate Edition for PS4 and Xbox One.
Thanks to an amazing team and community! Forever #diablo

— Josh Mosqueira (@joshmosq) July 2, 2016
Blizzard Entertainment might likely fill the game director role internally promoting a developer from other game to direct Diablo III, but they are also looking externally as seen in one of the job postings for an unannounced Diablo III expansion:
Game Director, Unannounced Project
Blizzard Entertainment is seeking a game director with outstanding communications skills, proven experience in creative direction, strong ability in system design, and a stellar track record of shipping AAA games to lead the Diablo series into the future.
Responsibilities
Be the vision holder for the franchise, setting the creative goals for the team.
Direct game design while successfully partnering with the production director to deliver and maintain an epic gaming experience.
Discuss games with the player community via press announcements, forum posts, interviews, and public appearances.
Maintain an awareness of global player behavior and customs to ensure that design decisions are relevant for international regions.
Coach and guide creative team members toward achieving their career goals.
Establish and maintain a creative environment, resolve personnel challenges, motivate qualified developers, and foster a culture of success.
Requirements
Knowledgeable and passionate about Diablo games
A minimum of 5 years' directing video game development
Shipped multiple AAA products as a game director or creative director
Outstanding communications and relationship-building skills.
Recognized ability to guide and inspire large development teams.
Able to work well in a team environment and communicate effectively with all development disciplines: programming, art, design, sound, and production
Exhibited ability to coach and mentor employees at all levels of an organization
Great sense for what makes a game fun to play.
Unrelenting self-motivation and initiative
Bachelor's degree or equivalent work experience
Pluses
Experience developing online games, action games, and / or role-playing games
International game experience
Higher educational degree