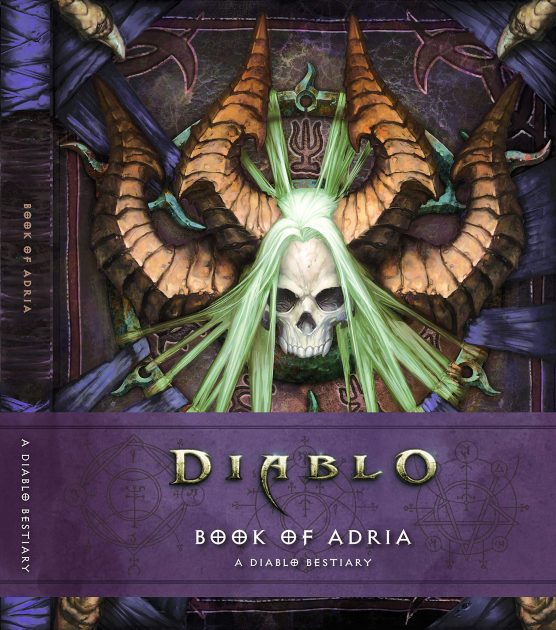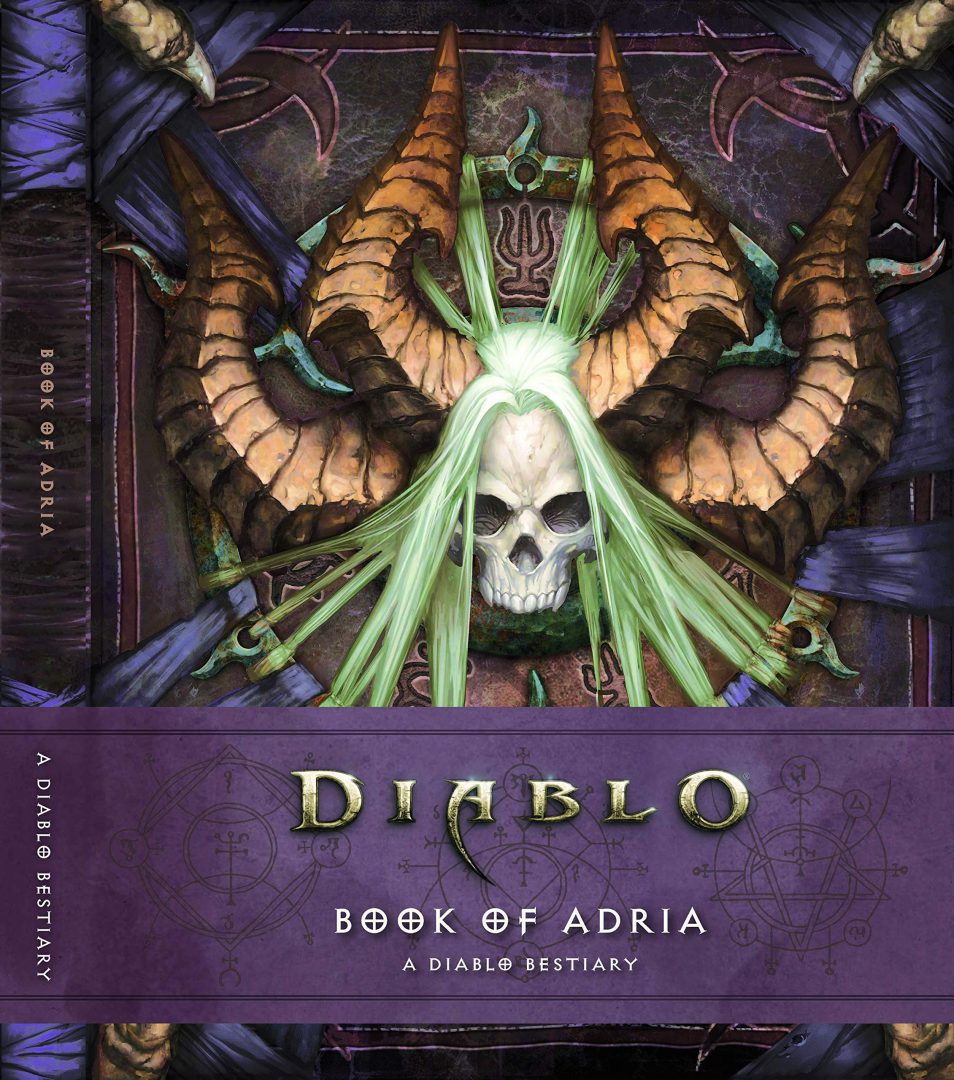 After a long and troubling hiatus, Diablo: Book of Adria finally got a launch date: December 4th. If you haven't yet, pre-order Diablo: Book of Adria.
"Sanctuary is home to some of the most dangerous creatures to pull themselves from the pits of hell. Tread lightly, and never fall prey to monsters with the Diablo Bestiary. A celebration of the corrupted beasts and grotesque enemies that players have slain across the franchise's history, this book is the perfect companion to guide you through the next layer of torment."
Back cover: "Blizzard Entertainment's Diablo franchise features familiar towns, haunted forests, and exciting dungeons teeming with amazing creatures both good and evil waiting to be discovered. Arm yourself against them all with the Book of Adria: A Diablo Bestiary. This tome includes dozens of original illustrations and new lore about the demons, beasts, risen dead, and angels that roam the world of Sanctuary and the realms beyond.
Written by the mysterious witch Adria, this instructional guide shows you the ways of forbidden magic and provides arcane knowledge about the creatures of the land. It also documents Adria's personal quest for power– a quest so all-consuming, it leads her to sacrifice everything to Diablo, Lord of Terror."
Authors: Robert Brooks and Matt Burns
Hardcover: 144 pages
Publisher: Blizzard Entertainment
Release Date: December 4, 2018
Language: English
ISBN-10: 1945683201
ISBN-13: 978-1945683206
Product Dimensions: 8 x 0.8 x 10 inches
Shipping Weight: 1.7 pounds
Dates Confirmed in USA and UK:
Amazon (USA): December 4
Amazon (Canada): December 14
Amazon (UK): December 20
Barnes & Noble: December 4
Powell's: December 4
Waterstones (UK): December 20
UPDATE (November 30): Amazon has emailed customers who pre-ordered Book of Adria. In my case, an Amazon Prime customer. The item will ship two days before release date, and estimated to arrive on release date: December 4.
Pre-order Diablo: Book of Adria now.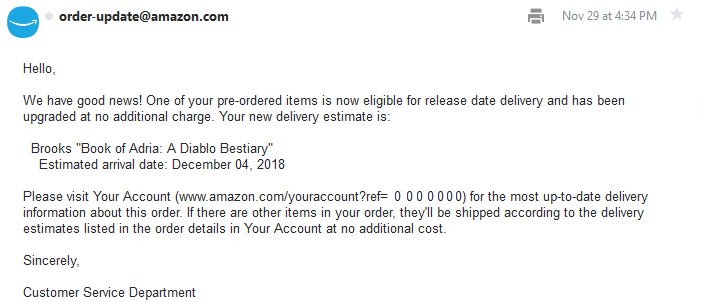 UPDATE (Dec 3): Amazon has confirmed via email they have shipped my copy today. It is slated to arrive tomorrow, December 4.