Blizzard Entertainment unveiled the Diablo 4 Open Beta Cinematic at the IGN FanFest 2023 event, featuring the cinematic intro which shows the player's customized character inserted into the cinematic.
The cinematic doesn't really show much other than how gritty and dark the environment and lightning is — but there is a cameo that most people won't know about now, but will find out as they play through leveling story mode.
I am talking about the wolf-like creature at the end of the cinematic. You see a grotesque wolf-like creature, but in reality that's a well-known lore NPC that we will see often throughout the game. My NDA prevents me from revealing the name, but I wanted to point out that while the cinematic is a bit weak in presentation, there was a big reveal shrouded in mystery merely by showing that creature.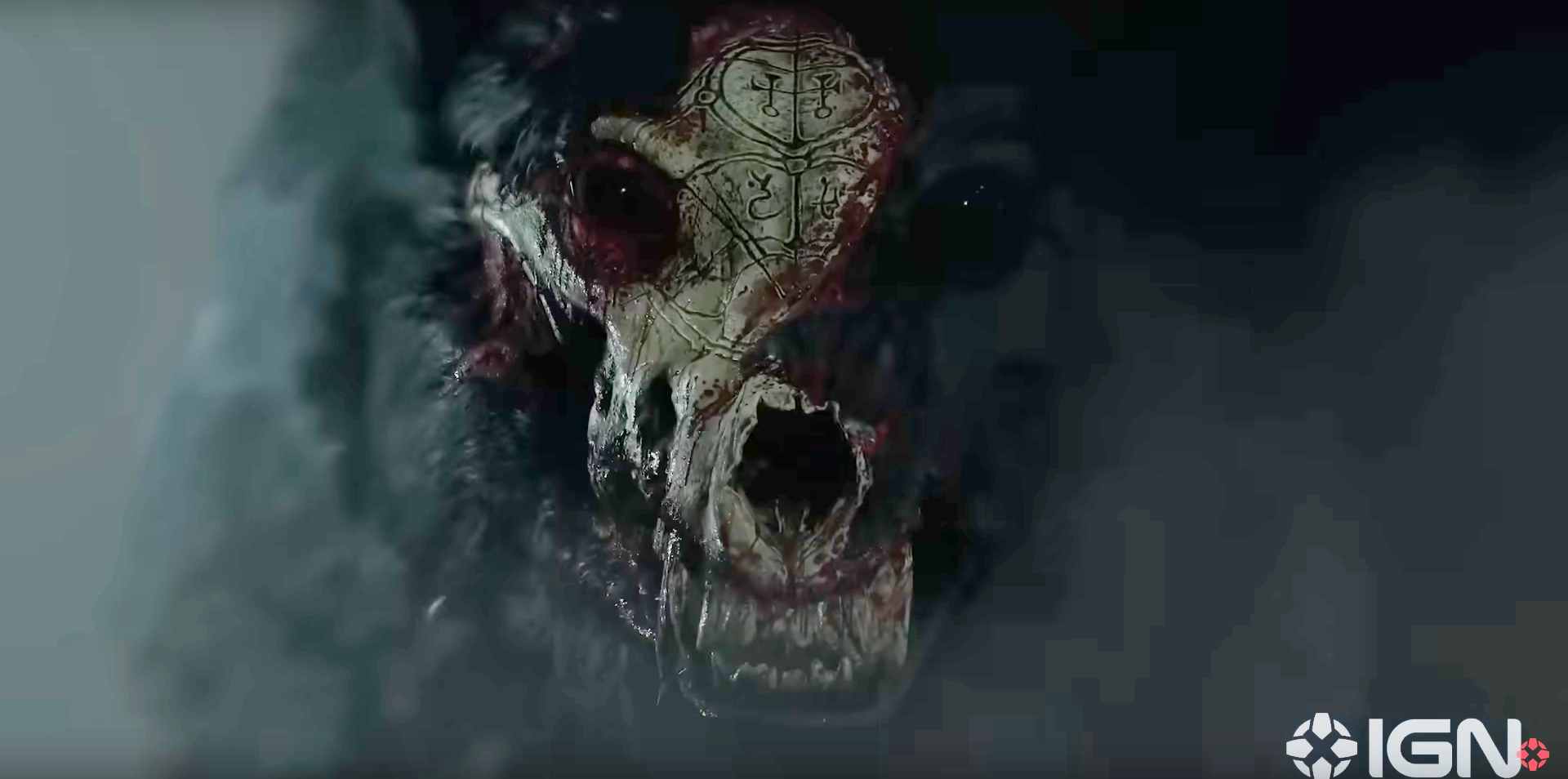 Those of us who played in Diablo IV Alpha know the identity, and its repercussions throughout the game. You wouldn't believe me if I told you how crazy the Diablo IV storyline is.
Diablo IV Early Access is available through March 17-19 for those who pre-order Diablo IV.
Diablo IV Open Beta is available through March 24-26. All data will be reset and won't carry over to launch (June 6, 2023).
Diablo IV | Inside the Game – The World of Sanctuary
This new video was posted 43 minutes before I published this article — titled: Diablo IV | Inside the Game – The World of Sanctuary. The developers show some of the concept art, and in-game landscapes and NPCs in each zone.
Get a fresh look at the Burning Hells with a new Diablo IV World of Sanctuary video! This first in a series of developer insight videos highlights the wealth of features and design inspirations that make Sanctuary a world worth exploring. Members of the Diablo IV Team discuss how players will be able to jump into an all-immersive experience and how they crafted the darkest and most expansive version of Sanctuary in the series.

DISCOVER THE WORLD OF SANCTUARY
The art style in Diablo IV is shadowed and macabre, in many ways reminiscent of the grisly atmosphere of Diablo II. There are five unique zones, each with their own grim environments and themed dungeons to match. One of the artistic goals was to make every scene look and feel like a painting, so every color and texture was meticulously made to accomplish the desired grim design.
Every monster inside Diablo IV's Sanctuary has been carefully worked into the darkest, most horrific versions of themselves. Players will fight their way through all sorts of creatures new and old, as well as interact with other typical beasts one might encounter naturally in each zone.
There's so much to do inside Sanctuary—from fighting hordes of enemies and protecting safe haven towns, to fulfilling side-quests and conquering dungeons. Players can walk seamlessly between the zones, exploring to their heart's content everything the open world has to offer.
Diablo 4 Open Beta Cinematic Announcement
Gather around, wanderer. Your desire to combat Lilith's legions in Diablo IV can be played out during our Open Beta and Early Access weekends—available on Windows PC, Xbox Series X|S, Xbox One, PlayStation 5, and PlayStation 4. Those who have pre-purchased Diablo IV will receive Early Access to the Open Beta from March 17–19. On the following weekend, the Open Beta will be available to everyone from March 24–26.
OPEN BETA FOCUS
During both the Open Beta and Early Access weekends, players will be able to intimately explore the early game of Diablo IV. This includes a first taste of the campaign via the Prologue and the entirety of Act 1. The first zone, Fractured Peaks, is yours to navigate as you please—stampede through the rugged landscape and cut down demons.
For the Open Beta and Early Access weekends, your character can only level up to Level 25, but you're welcome to continue ripping through demons until the Open Beta ends. Make your mark on Sanctuary by clearing hellish hordes from dungeons, completing intriguing quests provided by the locals, and amassing powerful loot from fallen foes.
Simply put, this is your opportunity to combat the might of the Burning Hells prior to our June 6 release. With that said, the experience is not finalized and you may encounter performance issues, outages, and come across things that simply don't work. After the Open Beta concludes, we'll evaluate all feedback we've received and will make changes as needed. We look forward to you experiencing this small taste of what Diablo IV has to offer.
If you have not already pre-purchased a copy of Diablo IV for your platform of choice and want to get Early Access to the Open Beta, visit here.*
EARLY ACCESS BETA CODE REDEMPTION
Do you have a Beta Early Access code** for Diablo IV? It's time to redeem it! If you pre-purchased the game digitally, Early Access to the Open Beta will be automatically available on the platform you pre-purchased for—no further action is required of you. But for those with an Early Access code, instructions are listed below. More information on how to download the Beta will be available as the Beta draws near.
Redemption Instructions
Go to diablo.com/beta and log in or create your Battle.net account.
Enter your code and select your gaming platform and region (if applicable) from the drop-down menu.
Be sure to check your selections before clicking the Redeem button.
A success page will confirm that your code was valid and claimed to the account.
For PC players, your account will be flagged for access right away.
For console players, a platform-specific code to download the Beta will be emailed to the address associated with your Battle.net account closer to the start of Early Access.
DIABLO IV DEVELOPER UPDATE LIVESTREAM
Our developers are back to shed some light on Diablo IV in the first Developer Update livestream of 2023! On February 28 at 11:00 a.m. PST, join lead world designer Art Peshkov, lead systems designer Meng Song, and game director Joe Shely on the official Diablo Twitch and YouTube channels as they elaborate on the game's Stronghold and Armor systems, and Open Beta details.
Following the livestream, we'll post a recap blog highlighting details you won't want to miss, along with a video on demand of the livestream for you to watch.