The Diablo Immortal Bounty Board provides 8 daily bounties that reward gold, items of normal, magic and rare qualities, and large amounts of experience.
Complete up to 8 bounties per day with new bounties refreshing at 3am server time.
Completing less than 8 bounties increases your maximum the next day (up to a maximum of 24), but resets back down to 8 every Monday morning.
You may re-roll up to 3 bounties per day, but the rewards do not change when re-rolling for a new bounty.
Bounties can be done in a Party.
When a Party leader accepts a bounty it is shared to the group.
A Party leader can also tap the portrait image of a Party member to share bounties with them.
Players must be in the same area to progress a bounty together.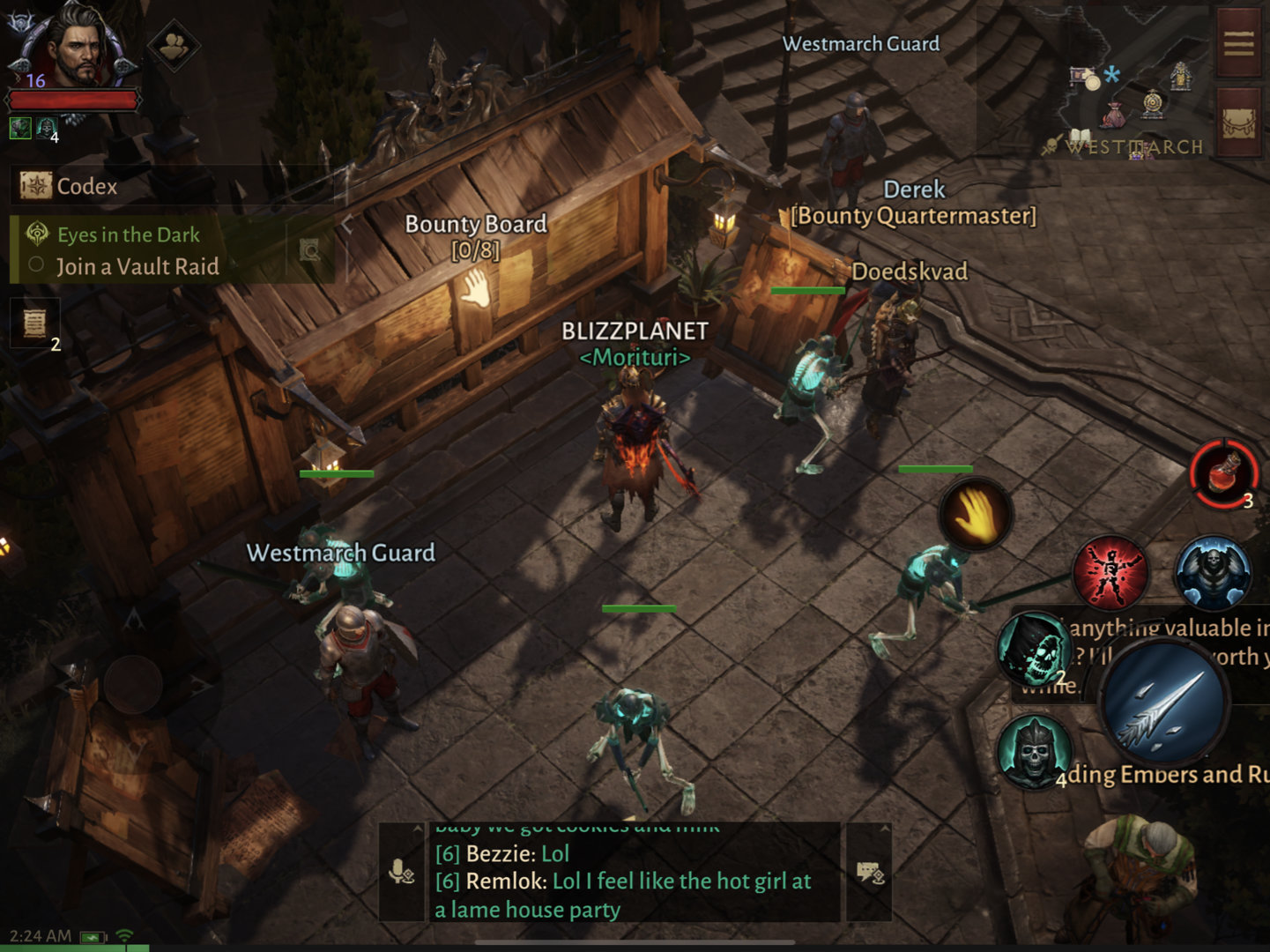 Diablo Immortal Daily Bounties Videos