The Sorceress feels very powerful with her skill kit devastating large groups of enemies with a meteor, or becoming immune and chain lightning everything in her path.
SORCERESS SKILLS
The Skills Tab looks similar to Diablo II. You can choose one out of a few abilities per Skill type: Minor Destruction (Left-Button), Major Destruction (Right-Button), Defensive (1), Conjuration (2), Mastery (3), and Ultimate (4).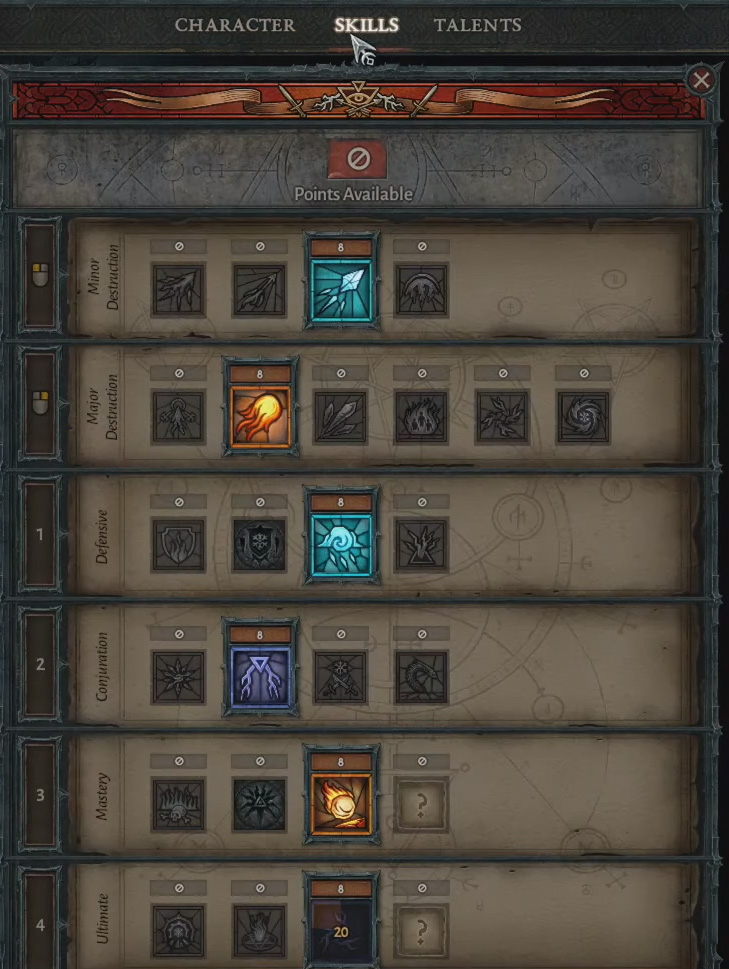 SORCERESS TALENTS
The Talent Tree harkens back to Diablo II.