The Activision Blizzard ATVI Q2 2020 event was held in August 4 at 1:30pm US Pacific Time. During the event, they announced that Diablo Immortal Alpha (internal test) is slated to start in the coming weeks.
It is confirmed that "internal test" refers to company-wide employee only testing. Up to this point, the game had been tested internally by the Diablo Team. It will open up to the entire Blizzard company: WoW team, Overwatch team, Classic Games team, and other umbrella teams: Texas, Ireland, Taiwan, China, Paris, etc.
Once that internal playtest ends, there will be steps for a Regional Test. Now, according to MrMesli, this means there won't be a random pick of players. If the Regional Test started in India, and/or Brasil — everyone in those regions can participate.
A BlizzCon online stream is expected early 2021. BlizzCon 2020 was postponed due to COVID-19.
INTERNAL TESTING: FYI INSIGHTS
According to a Blizzplanet contributor who works at a third-party game studios with mobile experience, MrMesli (executive producer):
"Usually when you allow all company to play, its not a broken early stage. Its quite advanced, looking to refine the experience. All testing before that is usually limited to the game team — hence why I think the game is quite advanced, and after this internal test, I would imagine the regional testing game will go live in a few regions."
When I asked MrMesli about regional testing, he shared his own experience with launching testing:
"Testing will be regional download for iOS most likely in a few countries previously mentioned, and maybe Google Play. For content creators, access can be given via Testflight (iOS only), flagging a certain Apple account to essentially receive builds from the developer, in a very safe and not shareable way."
"Regional testing, from experience in the industry does not involve random selection of people, but purely: anyone in X or Y country can download and play. Countries are quite often "secondary" markets. Never USA or most Europe countries. Often, regional testing occurs in India, Brasil, Australia, Canada, Vietnam, Phillipines and some more. That is where I do my regional testings, and most of my friends in the industry. My prognostic is that in the next few weeks, someone will say on Twitter or Reddit: OMG, Diablo Immortal is available to download on iOS in Brasil! That's usually how it occurs. Silently. Without communication from the company until testing has progressed and the game is near worldwide launch."
---
TRANSCRIPT
Daniel Alegre: World of Warcraft reach and engagement once again increased quarter-over-quarter, as shelter-at-home conditions further boosted the franchise's strong trajectory, following the launch of Classic last August.
Blizzard is delivering live operations, quality-of-life enhancements, and major content to keep its expanding community engaged.
This includes the release of the most significant multiplayer event in WoW Classic in July.
Anticipation continues to build for Shadowlands, the next expansion for modern WoW, coming in fourth quarter. Engagement in the franchise is the highest it has been at this point ahead of an expansion in a decade.
Shadowlands has seen an enthusiastic response from players in its public testing, with pre-sales accelerating even further in Q2.
The expanded Hearthstone team launched the game's latest expansion, Ashes of Outland, as well as a new hero class during Q2 as it continued to accelerate the pace of innovative content in the franchise.
Building on the success of Battlegrounds and strong execution of recent live operations, the Hearthstone pipeline includes expansions, new engagement features and an exciting new game mode planned for the coming quarters.
Overwatch saw a significant number of returning players, contributing to strong year-over-year growth in engagement. The franchise continues to enjoy a sizable, loyal and engaged community. Both in the game, and bolstered by ongoing enthusiasm for the Overwatch League as the development team works on the highly anticipated Overwatch 2.
And finally, the Diablo franchise's entry into Mobile — Diablo Immortal — looks great; with Blizzard planning to expand internal testing with the company playtest to start in the coming weeks.
---
INVESTORS Q&A
Brian Nowak (Morgan Stanley): I wanted to sort of bring together the two segments. Curious about learnings you've had from Call of Duty: Warzone and Call of Duty: Mobile that you think could be applicable to Diablo or other franchises? Just to sort of help us think about some of the growth drivers for Diablo or other franchises in 2021 and 2022, that you may have learned from Call of Duty?
Daniel Alegre: We are really bringing that community and that experience together across platforms and across experiences. Firstly, I'd say that we're really just not done with Call of Duty. We're in the first inning.
We've only been 5 months in since the life of Warzone; and the team is working really, really hard to integrate that with our next premium release so that we can really maximize the potential of this powerful combination of both premium and free-to-play content.
It's still early in expanding the audience on PC as well, which offers a very significant potential for future growth, when you consider the size of the playerbase; and particularly, including the fact that we are now having access to players all around the world, and expanding it.
PC obviously is more accessible; and then, as Rob was mentioning, there's a lot more to come on mobile too. Call of Duty: Mobile is off to a really great start; but we're just scratching the surface of what that franchise can be on mobile, and then integrating the experiences across multiple platforms as we know is just an incredible opportunity for the franchise.
But, to the early successes, they do represent incredible proof points as to your question of how the franchise strategy is really working, and it certainly applies to a lot of other franchises that we have.
We see that our current players really want more ways to engage with their favorite IP via through mobile or other platforms; and that offering authentic and really deep experiences on new platforms can drive much, much higher engagement, and this quarter's results really show that.
We also see that the free-to-play on mobile and other platforms can bring in multiples of new players into our franchises. Importantly, with strong execution, this is not cannibalistic. Actually on the contrary, free-to-play coexists with other business models and can be meaningfully additive to a franchise, bringing new players into the ecosystem.
So, these proof points are relevant across our portfolio; and to your question, it's not just Diablo but it's also across all our franchises; and our teams see an opportunity to drive a greater reach, engagement and player investment — greater than ever before across the franchises; and with a really strong execution that we know we can deliver, we expect to continue that trend.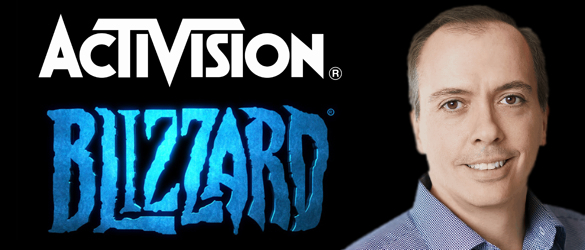 ---
Mike Ng (Goldman Sachs): It was encouraging to hear that Diablo Immortal was entering into an expanded company playtest in the coming weeks. Could you just give us an update on your expectations for the Diablo Immortal regional testing plan?
J. Allen Brack: As we talked about earlier, we are planning for the game to enter, we're calling expanded internal testing this quarter; and internal testing is an important step for us. Not only from an operational perspective, but also because you have many of those employees who are deeply engaged.
We have quite a few extra players within the company; and one of the employees that we have represent many aspects of our global community. From the very beginning, it was important to us to ensure that this is an authentic Blizzard-quality Diablo experience for the huge community of Diablo players around the world; and so, it's our intention to meet the expectations of those players. Everywhere.
The type of experience that the Diablo players have loved for over 20 years is one that we think is appealing to everyone, and we think that we're working here on a deep and engaging RPG on mobile; and so, there's a great potential for players in all regions who really love the game.
We're more than willing to spend the time on it to get it right. We've continued to see a lot of interest and anticipation from the Diablo community; and the game has come along really well. We're eager to get it into the players' hands.
I'll mention one more thing about Diablo Immortal, but I do want to take the opportunity to also mention Diablo 4, which we are building for PC and for Console; and it's also coming along and looking really good.
We share public Quarterly Updates with the community, and the team discusses the approach of different elements, different storytelling, and design philosophies; and we get to interact and see that hardcore Diablo players respond with the excitement about the direction of the game.
The entire team is deeply committed to bringing them a fitting continuation to that series; and so, there's a lot for players again in the community that we look forward.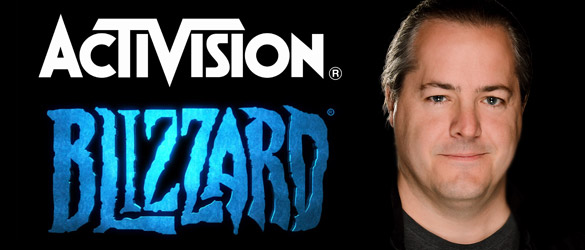 ---
Alex Giaimo (Jefferies): On the Blizzard side, I was hoping to just get an update on how the development teams are adapting to work-from-home as of now, and if there's any potential impact to the timing of the sequels announced at BlizzCon 2019? And then, since there won't be a BlizzCon this year, should we expect some form of virtual update from the Blizzard team at some point?
J. Allen Brack: Yes. I think the teams have done a good job in adapting to a remote work environment. When you think about the team-based collaboration that's required to create great games, the current remote work environment does have some challenges when it comes to iteration and ideation.
But, I'm proud of the teams and I feel like they've been incredibly resourceful to figure out ways to continue to serve the community with the great content, as you saw in Q2 and Q1 of this year.
All of this gives us a lot of momentum heading into the second half of this year where we have a lot of bigger plans. The WoW and the Hearthstone teams continue to bring lots of content to the community; and this is important for both of these games going forward.
Longer term: our longer term projects that are in a more creative or collaborative stage of development make it harder to really measure the impact of the shift to remote working; and one of the things that we're conscious of is the longer the situation persists, the greater the challenge.
So we're continuing to actively monitor, continuing to plan and try to put ourselves in the best possible position, continuing to operate effectively during COVID and beyond.
To mention BlizzCon, we did announce that we will not be bringing the community together this fall; but, we are planning on channeling the spirit of BlizzCon into a virtual event in the early part of next year.
Now, we're really fortunate to have a passionate and engaged community that's really looking forward to what we're creating, what we're working on, and we're looking forward to sharing what the teams have been working on for that event.
So, just about sequels, the Diablo and Overwatch teams, they're deeply committed in creating awesome AAA experiences for players. They're working hard to bring those games to the community; and we expect the launches and data that we continue to release on those to be big events for those franchises.
And beyond those launches, we have been focused on delivering new experiences and our live games, that the community really enjoys. So, we talked about WoW Classic, we've been able to introduce more content from the existing subscription to continue to give the community real reasons to stay engaged; and outside the tempo of sequels, we have another number of initiatives that are underway.
We expect to deliver strong interesting performance in the future. That's something that's very important to us.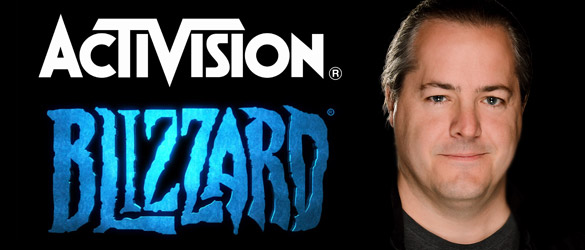 ---
SLIDES
Activision Blizzard announced a record Q2 results in this document (read if you are an investor, for revenue info).
Follow @blizzplanetcom for updates.