The Diablo Immortal announcement received an extremely cold reception at BlizzCon and abroad. During the Q&A, a fan asked: "I just was wondering, is this an out of season April Fool's joke?"
Some people are comparing that guy with The Red Shirt Guy, and even tag him as a hero. Let me tell you. That guy can never be compared with The Red Shirt Guy. Ian is respectful when he differs from the developers' opinions or in-game stories, and points out constructively his point of view. Asking on live broadcast during a Q&A if this is an out of season April Fool's joke is blatantly disrespectful. It is not a Q&A question. It was meant as an insult toward the company as a whole.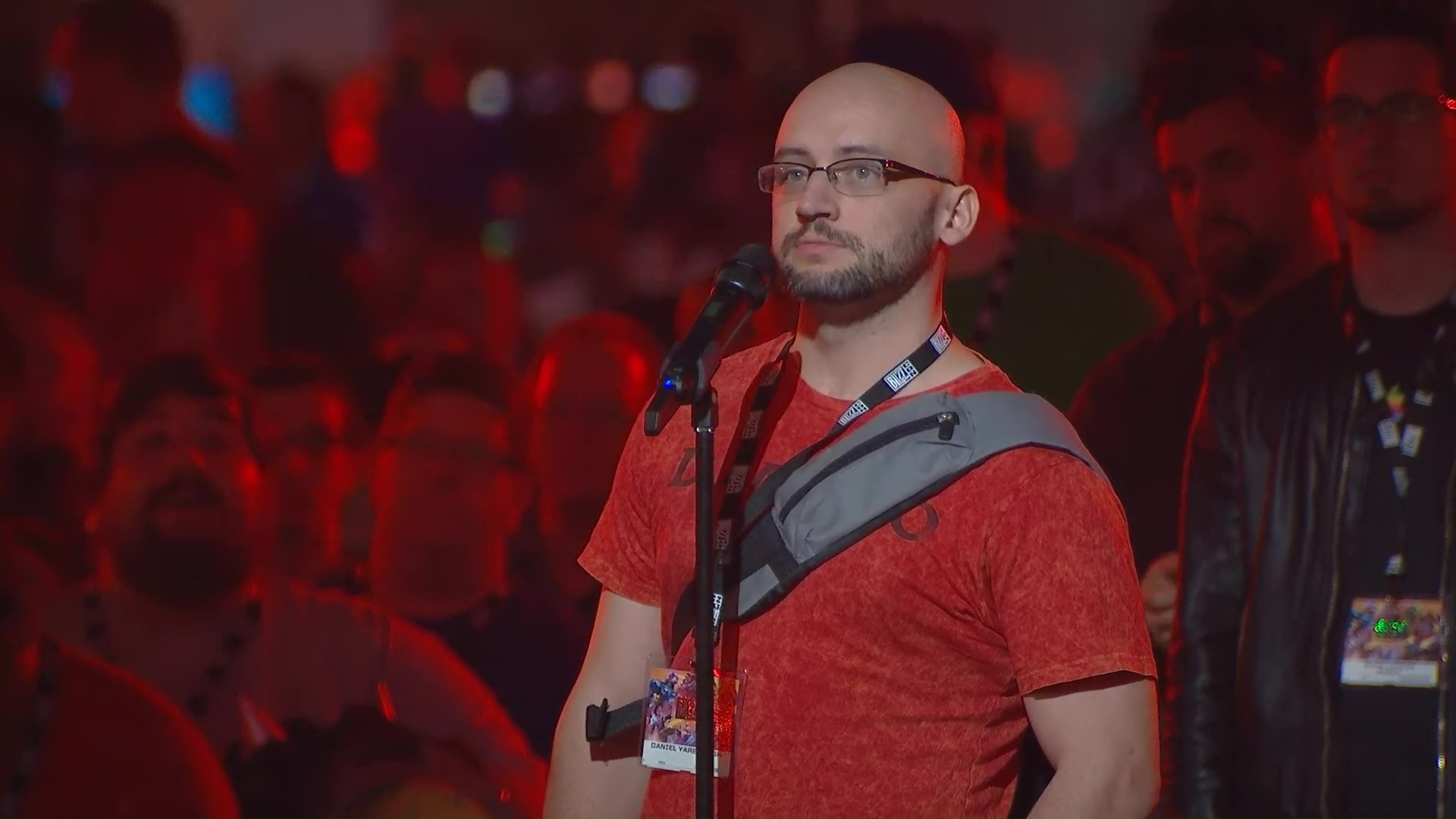 I was informed last night how the process of asking a question at the Q&A actually works nowadays. You have to go to the third floor, visit the Darkmoon Faire booth. You submit your question there. They gather your full name, and your phone number. The team contacts you by phone to alert you to stand at the Q&A line some time prior to the Q&A. Then, depending on the panel's remaining time you have the opportunity to ask your question.
Taking in mind how that process goes, I can't imagine the team vetting approvingly such a question before the Diablo panel Q&A took place. The only way that question could have gone through is by the fan doing the fooling, and asking something else than what he submitted at the Darkmoon Faire booth.
There was a question earlier from another fan who asked: "Is there any plans to make this playable on PC, or is this strictly mobile forever?" This was a real question that definitely shared the same concern representing all fans in the community. I would have asked that myself, and this fan did so in a civilized and respectful manner.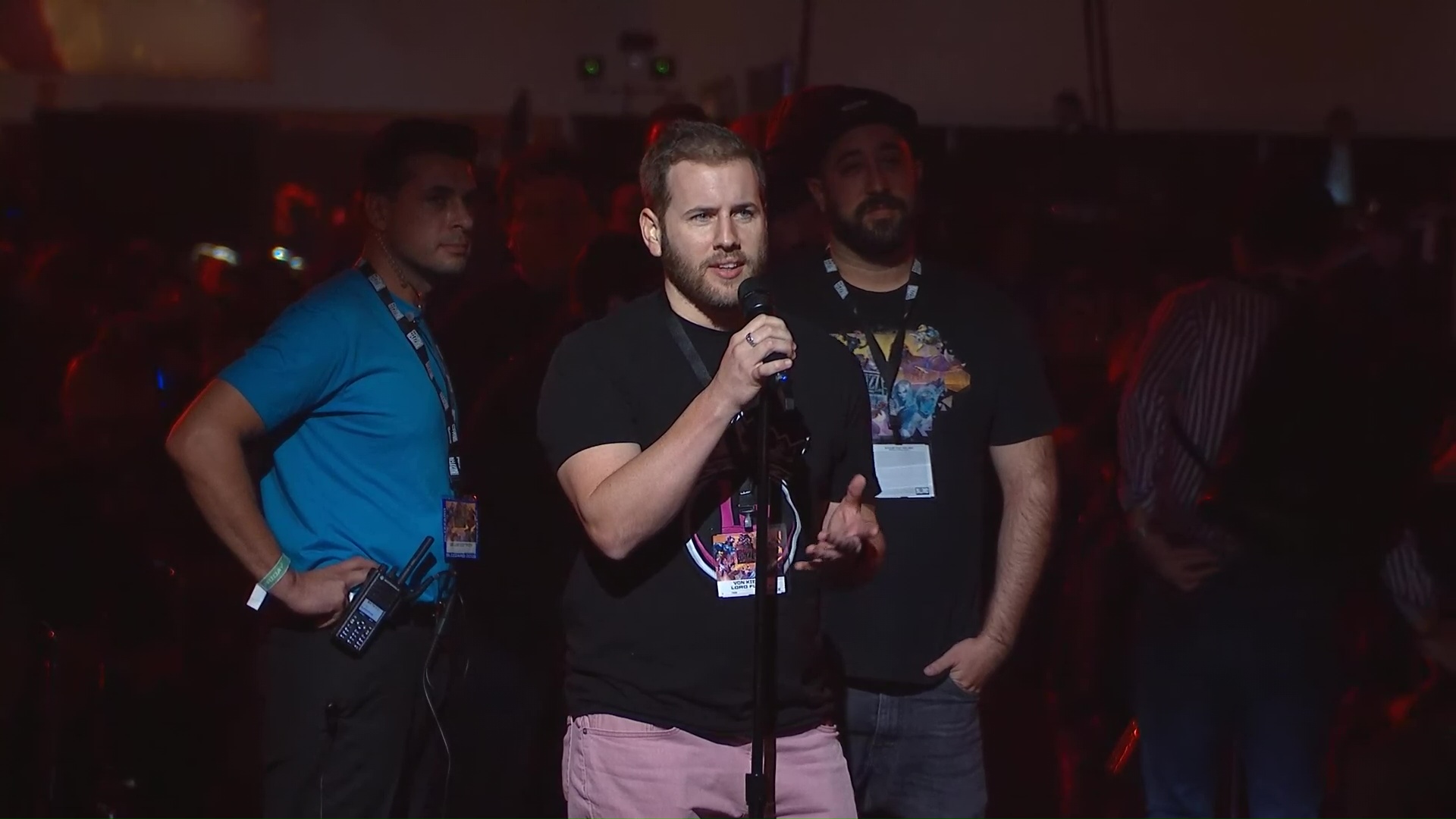 Wyatt responded: "The current plan is to be on mobile (both Android and iOS). We don't have any plans at the moment to do a PC."
To my surprise, and for the first time since 2005, the crowd boo'ed at a Blizzard Entertainment game developer. Read our BlizzCon 2018 Diablo Immortal panel transcript.
I have had my differences with Blizzard Entertainment in the past in other games, and other mediums (such as comics reviews — StarCraft: Scavengers, to name one). I try to communicate my views trying my best to keep my cool without name-calling, or insulting individuals. That said, I find it appalling that multiple fans decided to echo and disrespect a game developer in such a fashion on the DirecTV Live broadcast. I share some of the concerns as them and everyone else. However, there are ways to protest, and to let the developers know our standing, our opinions, and our feedback as a community in a civilized manner. Either on the forums, Reddit, Twitter/Facebook, or at BlizzCon (onstage at the Q&A, or at the meet-and-greet face to face).
Why do I criticize the fans who echoed the "Boo"? Simple. Nevalistis said there were multiple projects in development. One of them is surely Diablo IV and/or a Diablo III expansion, and/or another DLC pack (like the Necromancer). The Diablo II: Remastered is completely a given now that StarCraft: Remastered and Warcraft III: Reforged are on the table.
Then, after some backlash from the community, Blizzard posted an article further pointing out that Diablo IV wouldn't be announced at BlizzCon. Well… implied.
BlizzCon 2018 is almost here and we've seen a lot of rumors flying around about our plans for Diablo at the show. These are very exciting times—we currently have multiple teams working on different Diablo projects and we can't wait to tell you all about them . . . when the time is right.
We know what many of you are hoping for and we can only say that "good things come to those who wait," but evil things often take longer. We appreciate your patience as our teams work tirelessly to create nightmarish experiences worthy of the Lord of Terror.
While we won't be ready to announce all of our projects, we do intend to share some Diablo-related news with you at the show.
Therefore, there was no need to insult Blizzard on the announcement of Diablo Immortal without having all the details, or asking the correct questions.
On the other hand, Blizzard Entertainment should have prepared or foreseen the fans' reaction, and built counter-measures. There is absolutely no harm in flat out saying: "We are currently working on the game everyone here is expecting. It is not ready yet, and we are not ready to talk about it, but here you have some screenshots."
Not even screenshots would have been necessary, to be honest. Simply showing the Diablo IV logo onscreen, or something else would have put the entire community on a happy frenzy. They would gladly wait 1-2 years for the next BlizzCon where Blizzard is prepared to make a formal announcement.
Then, followed by such a announcement: "Here, guys. We are working on Diablo Immortal. A MMO-action RPG, etc. etc."
There was absolutely mistakes by Blizzard on addressing the hype, and not preparing or foreseen the fans' reaction, and deciding (as per Kotaku) not to announce the next Diablo game for PC. Making the parallel announcement would have strengthened the Diablo Immortal announcement.
UPDATE: Kotaku updated their article to say: "First off we want to mention that we definitely hear our community. We generally don't comment on rumors or speculation, but we can say that we didn't pull any announcements from BlizzCon this year or have plans for other announcements. We do continue to have different teams working on multiple unannounced Diablo projects, and we look forward to announcing when the time is right."
Blizzard Entertainment has already launched a mobile game titled Hearthstone. Yes, it is on the PC, too. But still a mobile game. A super popular one at that. I was the first organizer of Hearthstone Fireside in New York City for about two years. We met every two weeks, and every single time most of the users came with mobile devices.
It was just a matter of time when Blizzard would announce a new mobile video game. We have known about it for a long time, too. Remember that incubation game that Allen Adham was working on as per Mike Morhaime at BlizzCon 2017? That's Diablo Immortal.
How do I know? Go to the Blizzard Gamespress website. Allen Adham is the first developer photo under the Diablo Immortal download page.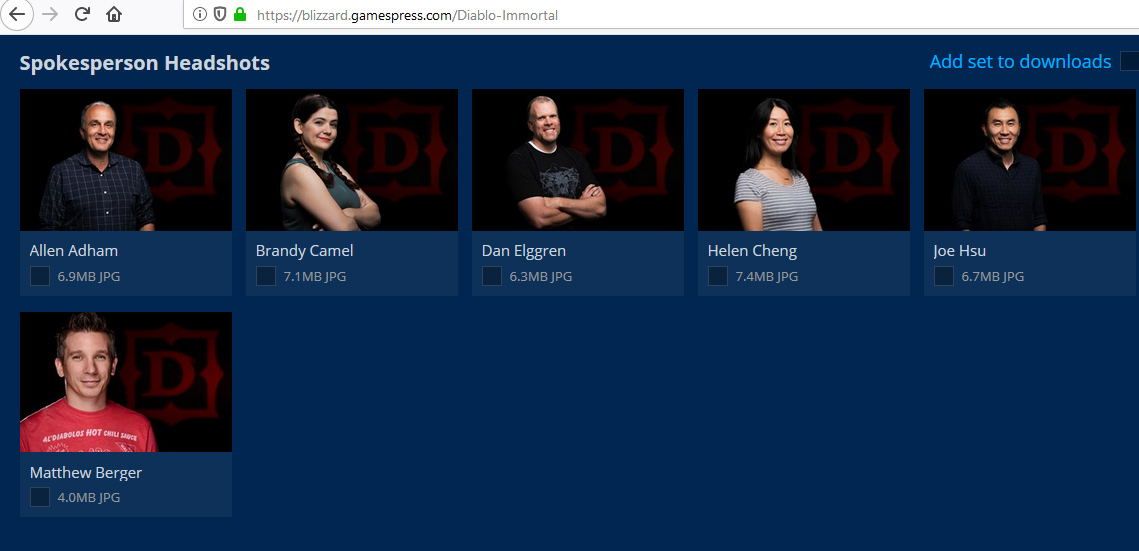 Another misconception I have read about at the Reddit community is that Diablo Immortal is a reskined version of NetEase's Endless of God mobile game. Not only during the Diablo Immortal Q&A, but in the press, Blizzard has stated that Diablo Immortal has been built from scratch by Blizzard Entertainment. Therefore, it is not a reskin of Endless of God or Crusaders of Light or any other game as some trolls are spreading online.
This has been echoed by VentureBeat and Polygon.
"Blizzard, in partnership with NetEase, has built 'Diablo Immortal' from the ground up for iOS/Android," a Blizzard spokesperson said, noting it is being built from scratch. — VARIETY
This was the Incubation mobile game that Blizzard hired game developers for these past couple of years. I understand the anger and the frustration that Diablo Immortal is not coming to the PC. However, we haven't heard all the details about Diablo Immortal to stand up by itself as a Mobile-only video game, nor have we heard anything about the other "Multiple projects" that Blizzard is working on to make a solid argument or debate. Definitely not worth a boo.
Blizzard Entertainment is known to develop games for different genres, and different types of gamers, and different types of platforms: Consoles, PC/Mac, mobile devices, and the Nintendo Switch hybrid.