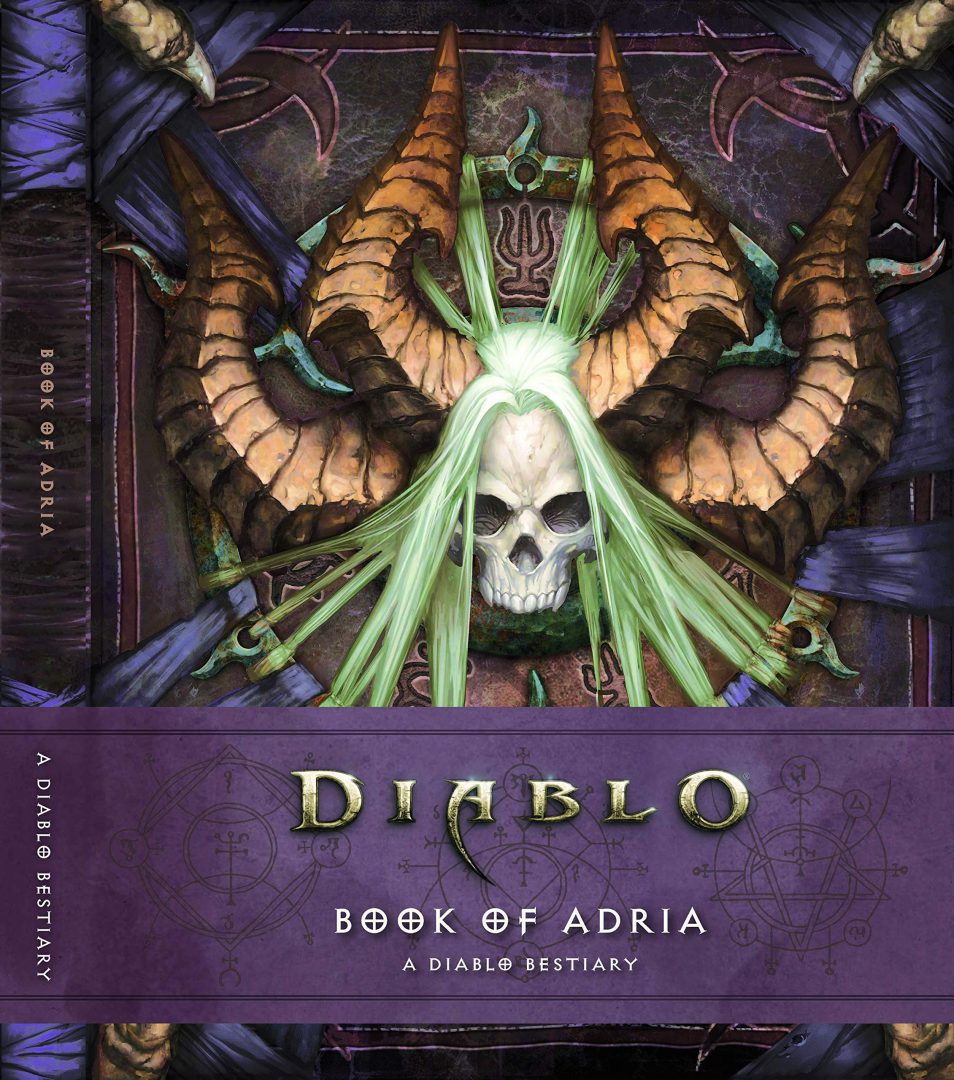 Update (7/23/2018): Title was changed to Diablo Bestiary: Book of Adria.
The front cover still doesn't look to be the final artwork, because the title doesn't display the "Book of Adria" portion yet. The overall color scheme does reflect that Diablo III: Reaper of Souls bestiary is covered in the book.
—————————–
Posted on March 13, 2018
Blizzard Entertainment Publishing has opened pre-orders for the upcoming Diablo Bestiary — sporting 244 pages and slated to ship on October 15, 2018.
Follow us on Twitter or Facebook for updates.
DIABLO BESTIARY
Sanctuary is home to some of the most dangerous creatures to pull themselves from the pits of hell. Tread lightly, and never fall prey to monsters with the Diablo Bestiary. A celebration of the corrupted beasts and grotesque enemies that players have slain across the franchise's history, this book is the perfect companion to guide you through the next layer of torment.
ISBN-10: 1945683201
ISBN-13: 978-1945683206
PREVIEW
The 10-images preview shows penciled artwork, and descriptions of each creature in the Diablo bestiary from the point of view of Adria. As such, sometimes she describes which body parts may be used as reagent