The Activision Blizzard Twitter/X account revealed plans to bring their titles to the Xbox Game Pass in 2024. They even mentioned Diablo IV.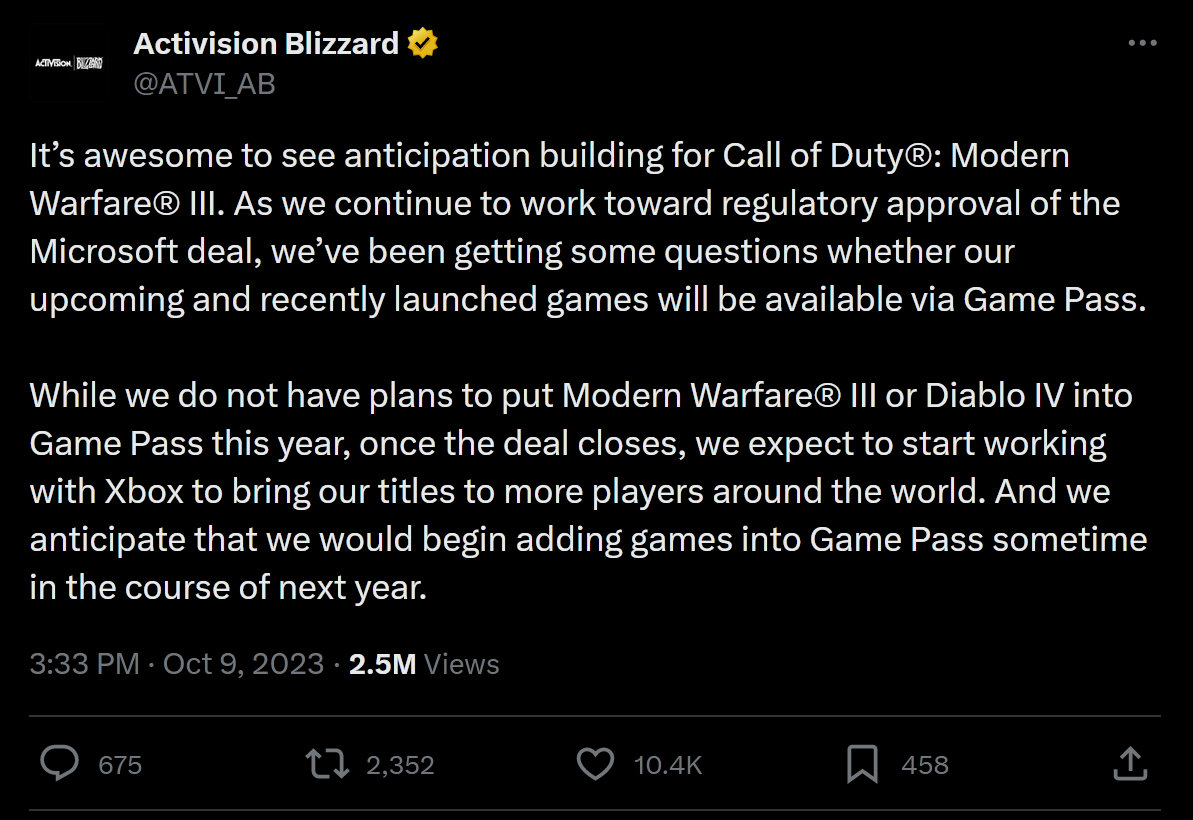 This is the first time Activision Blizzard confirms plans to bring Blizzard titles to the Xbox Game Pass. One thing some players might be interested in with such a promising plan is whether World of Warcraft, Diablo 4 and Overwatch 2 might be available in the Xbox Game Pass Ultimate plan — which offers video games in the Cloud, allowing players to use their Tablets or Mobile devices to play on the Go.
Certain 2021/2022 Samsung TVs also allow you to play video games in the Xbox Game Pass app without the need of a PC or an Xbox. Microsoft plans to bring Game Pass to more TV models to reach more players around the world. You can also play video games from any device with Microsoft Edge, Google Chrome or Safari installed.