Diablo Immortal is a mobile Massively Multiplayer Online Action RPG (MMOARPG) developed by Blizzard Entertainment in partnership with NetEase for Mobile devices (iOS and Android). The story is based 5 years after the destruction of the Worldstone after Diablo II: Lord of Destruction.
The developers said we will be able to meet Deckard Cain, Leah as a child, the founding of the Demon Hunter class and a young Valla in training, the golden age of Westmarch, the schemes Adria and Magda were up to,
When the Worldstone was shattered by Tyrael, it was not fully destroyed. Shards flew in all directions scattering all over Sanctuary, corrupting various areas. Diablo Immortal is slated to be an ongoing game, so you should expect new content added over time.
One of the new zones players can explore is the Frozen Tundra (near Mount Arreat), Bilefen, Zoltun Kulle's Library (a never-seen area), Wortham, Kikuras Rapids (dungeon beneath the Bilefen), the Shassar Sea, and more.
You can choose from 6 Classes: Barbarian, Crusader, Demon Hunter, Monk, Necromancer, or Wizard. However, the developers opened the possibility for new classes to be added later when some asked about Druids.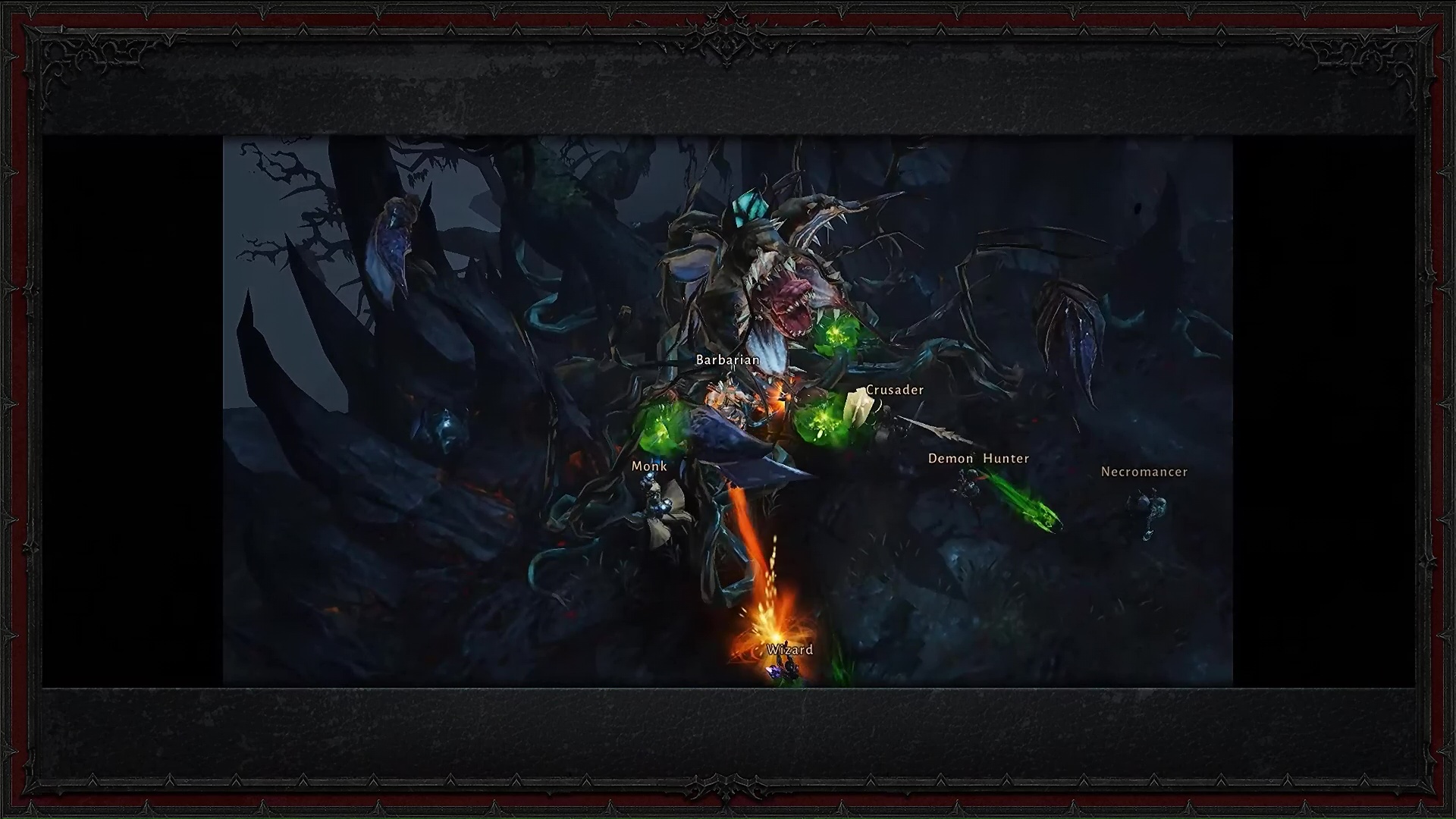 There are shared-open-world areas, but also instanced dungeons like the Kikuras Rapids (4-player experience).
The Tomb of Fahir (located in Kehjistan) is another dungeon where players will encounter skeletons, spiders, treasure rooms, and mummies on fire.
The Forgotten Tower from Diablo II.
In the outdoor world, mobs respawn after a period of time, but in instance dungeons the monsters stay dead. In the same fashion that World of Warcraft has capital cities like Orgrimmar, in Diablo Immortal players can visit the city of Westmarch. Here you will find vendors, other players, your stash, and several NPCs.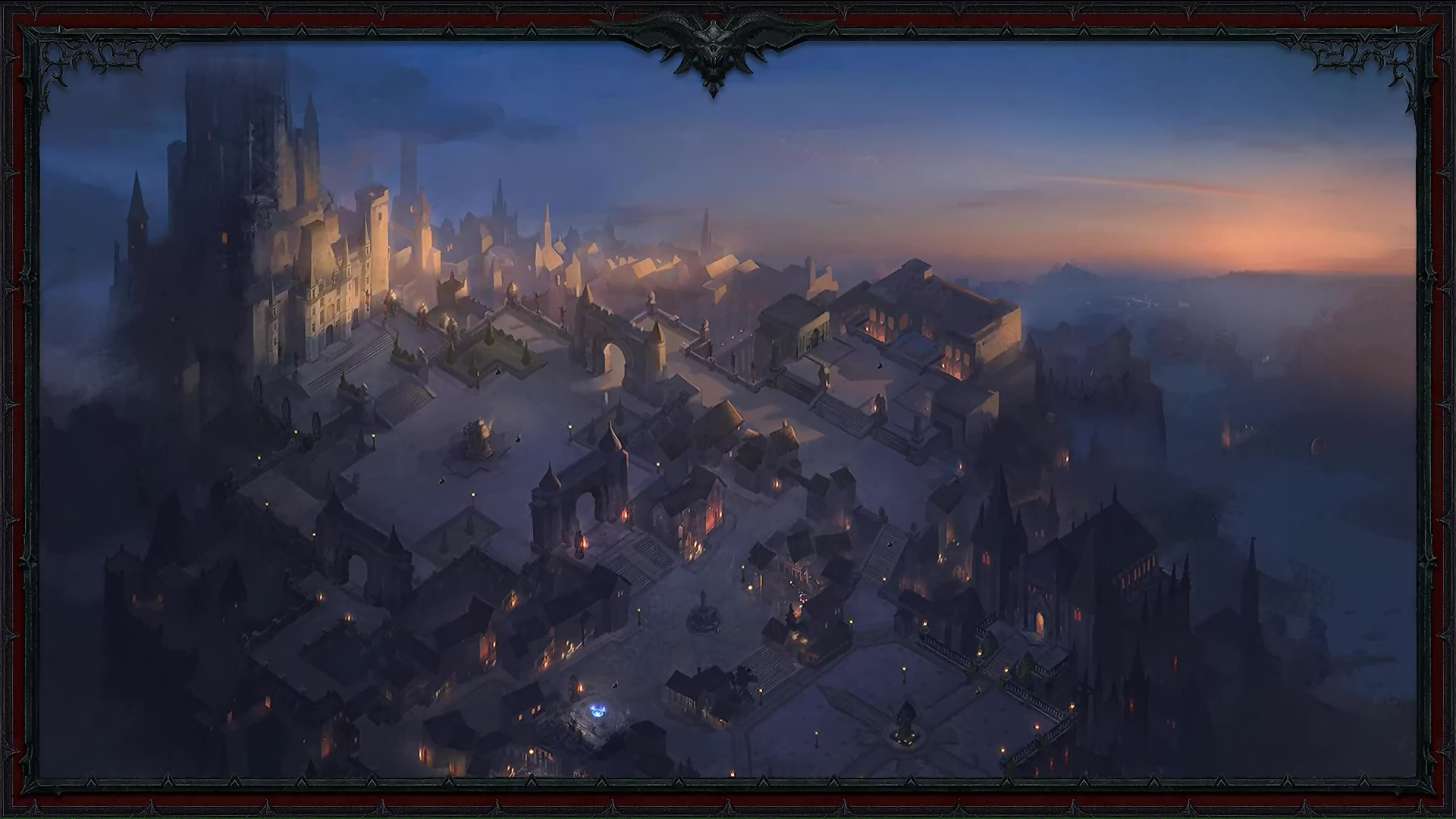 The Classes in Diablo Immortal have new and old abilities that can be used in combos. For example, the Wizard's Lightning Nova works like Diablo's in Heroes of the Storm. You can cast Lightning Nova, then teleport away. The Lightning Nova will return back to you and path through any enemies you teleported through.
Players can choose 5 active abilities into their spell bar from a pool of 12 Ability choices.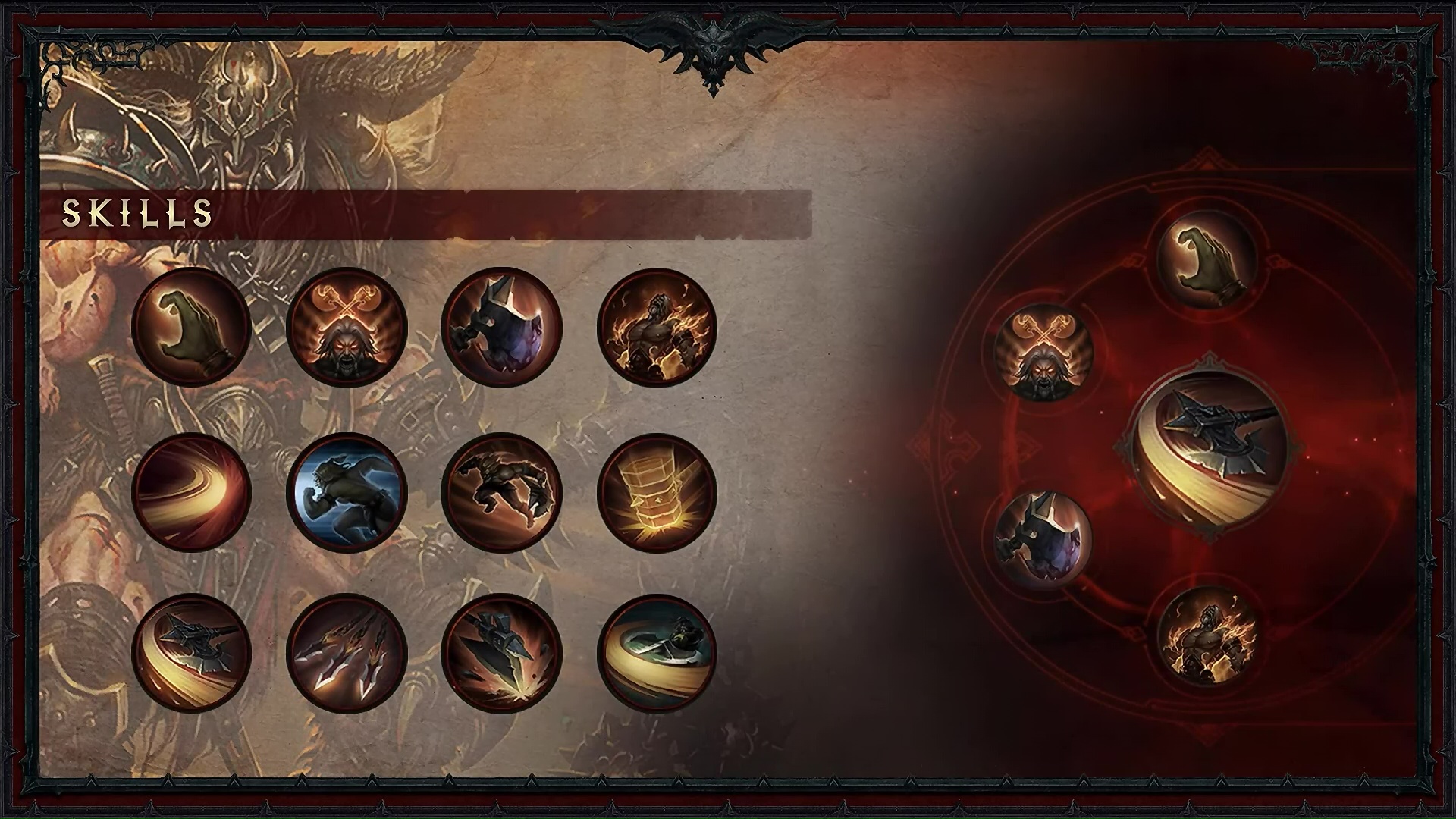 The developers also showed concept art for some of the gear the Barbarian and the Wizard will have in Diablo Immortal. There will be Legendary items in this game too.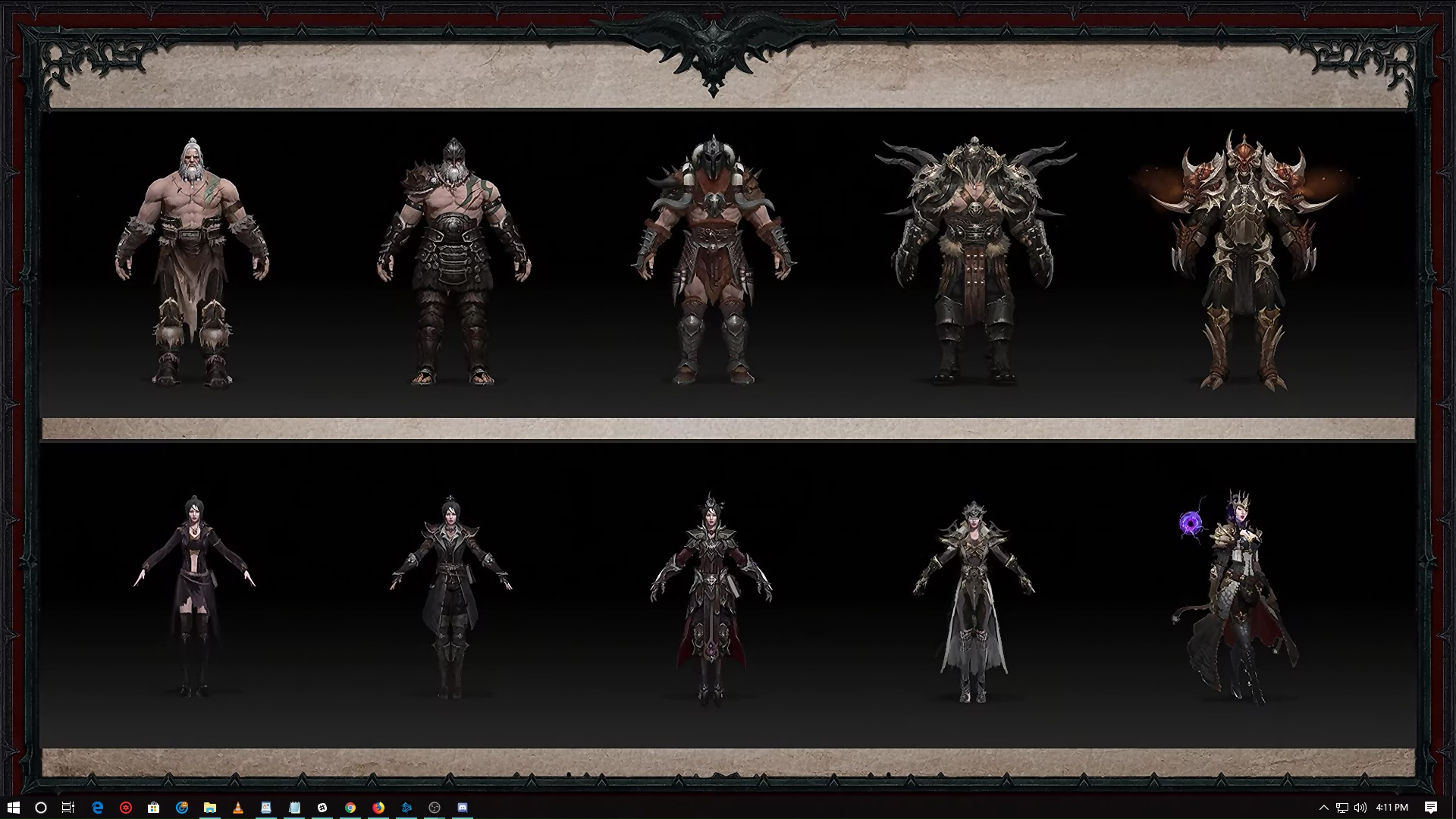 When you connect to Battle.net in Diablo Immortal your friend list allows you to communicate.
The team is working still with some of the game systems but you will be able to customize abilities somehow. Two developers responded that when a fan asked about Skill Trees and Runes.
PRESS KIT
CONCEPT ART
CINEMATIC IMAGES
PRESS RELEASE
BLIZZARD ENTERTAINMENT UNVEILS MOBILE MMO ACTION-RPG DIABLO® IMMORTAL™
New game set in Blizzard's critically acclaimed Diablo universe coming to Android™ and iOS
IRVINE, Calif.—November 2, 2018— Blizzard Entertainment today unveiled the next game in the storied Diablo® franchise, Diablo Immortal™, a mobile massively multiplayer online action–role-playing game for Android™ and iOS devices. For the first time ever, Diablo players will be able to answer the call to battle on their phones.
Six iconic and highly customizable Diablo character classes will be available in Diablo Immortal—Barbarian, Crusader, Demon Hunter, Monk, Necromancer, and Wizard—each with new powers and abilities, with more playable classes planned for future updates. Designed to be a living, breathing, and constantly evolving experience, Diablo Immortal will regularly introduce new storylines, new playable character classes, new loot, and all-new challenges—which you can face side-by-side with your friends . . . or foolishly choose to confront on your own.
Players will have many opportunities to meet and socialize with other demon slayers while wandering the wilds of Sanctuary, or while conducting less-dangerous business—like upgrading gear, crafting items, or forming groups before setting off on their next adventure—in the city of Westmarch, Diablo Immortal's sprawling central hub.
In their quest to cleanse Sanctuary, players will embark on all manner of thrilling expeditions, including taking part in dynamic events across unique public zones, and hacking and slashing their way through instanced dungeons. From the peaceful town of Wortham to the ancient Library of Zoltun Kulle to the suffocating jungle island of Bilefen, players will explore familiar vistas and until-now undiscovered corners of Sanctuary.
Diablo Immortal is co-developed by Blizzard Entertainment and NetEase, who in addition to having developed some of the most successful mobile games in history, has been a longtime partner of Blizzard in China.
"Diablo Immortal takes the series' dark, gothic fantasy world of Sanctuary and inimitable Diablo gameplay, and puts it in your pocket," said J. Allen Brack, president of Blizzard Entertainment. "With their incredible passion for Diablo and proven mobile expertise, the development team has spawned an ultra-responsive and breathtakingly beautiful mobile game, and we can't wait for players to get their hands on it."
The transition from mouse-and-keyboard or controller to mobile touchscreen device was designed to feel completely natural, intuitive, and fun in Diablo Immortal. Directional controls make it easy to move heroes around the world, and activating a skill is as easy as holding a thumb down on a skill to aim, then releasing it to unleash hell on your foes. And reinforcements are always only a tap away thanks to the native Blizzard Battle.net® UI designed specifically for Diablo Immortal, which allows you to chat and form groups with ease in the middle of the most frantic battle.
This new chapter of the blockbuster Diablo saga takes place between the end of Diablo II: Lord of Destruction® and the beginning of Diablo III. Leading the invasion of Sanctuary is the demon known as Skarn, Herald of Terror—Diablo's most powerful lieutenant—who now rallies a new demonic army. Skarn intends to gather the fragments of the corrupted Worldstone and use them to resurrect Diablo.
Those eager to join the fight are encouraged to visit Diabloimmortal.com to pre-register for special rewards and be among the first to experience Diablo Immortal. Pre-registered players are eligible to participate in future beta tests and earn in-game rewards, as well as receive news and updates.
*Sales and/or downloads, based on internal company records and reports from key distribution partners.
FACT SHEET
Diablo Immortal brings the world of Sanctuary to your pocket, with gorgeous visuals, persistent online play, and a variety of new monsters, environments, and Legendary treasures. Developed by Blizzard in partnership with NetEase, Diablo Immortal is a high-fidelity, full-featured, and uncompromising demon-slaying experience.
RETURN TO SANCTUARY LIKE NEVER BEFORE
Eight Unique Zones & Seven Instanced Dungeons
Forge your own path through Sanctuary as you venture through places such as the jungle island of Bilefen, the Library of Zoltun Kulle, and the Shassar Sea—then visit the hub city of Westmarch to rest, trade with merchants, access your stash, and socialize with other players.
Face a Terrifying New Foe.
The demon known as Skarn, Herald of Terror—once Diablo's most powerful lieutenant—is rallying a new demonic army. Skarn intends to gather the fragments of the corrupted Worldstone and use them to resurrect Diablo and reignite the Eternal Conflict.
Rise as a Champion of Sanctuary.
Become humanity's last hope as one of six distinct classes, each with their own special way of sending the denizens of the Burning Hells back to the abyss: Barbarian, Monk, Wizard, Crusader, Demon Hunter, and Necromancer.
SLAY DEMONS WHEREVER YOU GO
Designed for Mobile
Diablo: Immortal is being designed from the ground-up to give you an authentic Diablo experience on touchscreen devices. Directional controls make moving around intuitive, and activating a skill is as easy as holding your thumb down on its icon to aim, then releasing it to unleash hell on your foes. Meanwhile, recently looted items can be equipped with a single tap on the screen.
A Massively Multiplayer World in Your Pocket
Join your fellow demon slayers to delve into deep, treacherous dungeons. Drop in or out of groups easily and engage in dynamic events all over the world, teaming up with other heroes as you take down Skarn's minions—and reap their powerful rewards.
ANSWER THE CALL TO BATTLE
Pre-Register Now
Diablo Immortal will rise from our forges soon, but pre-registration signups have already begun! You can sign up today for more news about Diablo Immortal, including information about the upcoming beta test.